Pinehurst Village Council: (I told you so)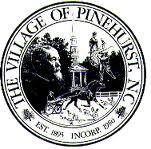 So.  Village taxpayers shelled out $33,500 to get the SAME advice that — ahem — SOMEBODY gave you FOR FREE months ago.
Don't get me wrong.  I am a big booster of the performing arts.  I've been active with The Sandhills Little Theatre AND The Sandbox Players.  I've performed in shows at The Fair Barn in Pinehurst AND at The Sunrise in Southern Pines.  We had to work HARD to fill both places.
I've seen the frustrations in Blowing Rock with The Hayes Performing Arts Center. Blowing Rock is also a resort town with a mostly affluent seasonal population.   Roanoke Rapids and Fayetteville — both larger communities along I-95 — have struggled with their performing arts venues.
The Fair Barn is woefully underused.  I know — when we did our show, a play in the round — we moved in risers, chairs, and floor to ceiling black curtains and had a very nice atmosphere.  The arrangement provided seats for a few hundred patrons in a comfortable environment.   Let this philharmonic group use that facility for their shows on an initial basis.  You've also got A LOT of space outside and adjacent to The Fair Barn for outdoor performances.
I'm all for growing and expanding arts offerings here in the local area.  I am concerned about cutting check after government check for white elephants.