Pinehurst 2015: If it ain't broke, don't fix it.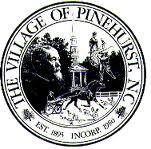 We've got elections locally on Tuesday, Nov. 3.  At least that's what the board of elections web site tells us.  Mayors and city council members across the state are standing for election on that date.  These guys and gals have more of a direct effect on your every day life than your US senator or president.  Yet, the drive-bys tend to ho-hum their coverage of these races. And turnout is quite depressed (or depressing, as some might observe).  
Figure out who is running in your neck of the woods.  Learn all you can about them.  And get out there and VOTE.  
Here in Pinehurst, we've got SEVEN people running for THREE seats — mayor, and two council seats.  Normally, this site is not too fond of incumbents.  We've taken our shots at the Pinehurst Village Council in the past.  But this current group is not giving us much to gripe about these days. 
MAYOR.   Nancy Fiorillo is finishing up her first term in the big chair, and is looking for a second.  Councilman John Strickland is challenging her for reelection, as are residents Saif Ataya and Myles Larsen.  All four competitors have reputations as ethical, professional, intelligent, capable people.  (For the record, I know Fiorillo and Strickland personally, but not Ataya or Larsen.) .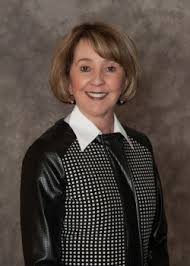 In 2013, Larsen lost a race for a council seat to write-in candidate Claire Phillips. 
To most observers, it would appear Strickland is her biggest threat to Fiorillo's reelection.  The problem for him?  Neither HE, nor the other two challengers, have offered up a credible reason for making a change in the mayoral position.  
I'll have to say that Nancy has been a pleasant surprise.  We were a little wary of her when she first ran.  But she's led the council to make quite a few sensible decisions– and correct some boo-boos committed by previous councils.  We've seen positive changes in the village manager and planner positions.  There appear to have been some positive reforms at the police department — a real switch from the bloodthirsty 26-in-a-25 speed-trap mentality that dominated that group for years.    
Nancy has been a great ambassador for the village.  She's been a fixture in community service efforts.   And she's been accessible.
This is a do-or-die campaign for Fiorillo and Strickland.  Whomever comes up short in this race will have to leave village government.  There is no runoff.
Unless someone comes up with a real bombshell, we can't think of any credible reason to deny Nancy Fiorillo another four years as mayor. 
COUNCIL.  Two seats are up here.  Incumbent John Cashion is running for reelection. We have ONE open seat — thanks to John Strickland's decision to seek the mayor's post.  Residen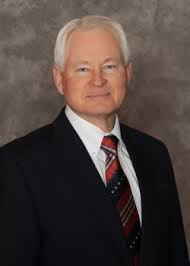 t John Bouldry and restaurateur Kevin Drum are also in the running.  Among those three, the top two vote-getters will earn council seats.
Cashion, a Pinewild resident and retired oil company executive, is wrapping up his first term on the council.  He's provided sensible, conservative leadership for the group.  Cashion has involved village employees in belt-tightening measures.   He led the effort to bring efficiencies and cost-savings to several village government departments.  We can wholeheartedly recommend a vote to reelect Cashion.

The other seat is more of a challenge. We don't know much about Drum or Bouldry.  They both come off as very capable, ethical and responsible people.  We do have a concern about Drum having time to serve on council.  Running a restaurant is extremely time-consuming.  I have some acquaintances who run restaurants.  If you want to actually see them or talk to them, you HAVE to go to the restaurant.  They don't have time in their lives for much else beyond running the restaurant.
On the flip side, Drum would provide more representation to the growing younger, full-time employed demographic in the village.
From the investigating I've done, this will be a tough choice.  A win for the village either way you go.
So, to recap:  Fiorillo for mayor, Cashion for council.