Pinehurst 2011: Water, Agua, eau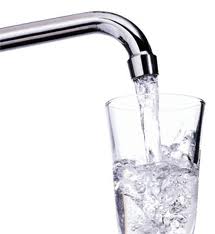 Moore County has had more than its fair share of water drama in recent years.  Long periods without rain have mad water access  — in a county with limited natural water resources — an adventure.
Southern Pines has its own water plant and reservoir.  The town serves its residents, the Army's Camp Mackall, and The Country Club of North Carolina (which is part of Pinehurst).  Most Pinehurst residents get their water from the county.  For the last few election cycles, village council members, and candidates for the council, have spoken openly about the village getting more control — more of a say — in the issue of water.
Local historian — and columnist — Paul Dunn summed up the local water saga nicely in this 2010 newspaper column:
Although no one has tossed a hat in the ring, many assume that incumbent council members Doug Lapins, Nancy Fiorillo and Joan Thurman would each like to wear the mayoral crown or tiara. With Pinewild now legally annexed to Pinehurst, its homeowners (now unhappily taxed about $1,000 a year by Pinehurst) may wish to test their newfound political muscle and field a candidate of their own.

Pinehurst has attempted and failed to acquire its own water system three times, first from the banks for $2.5 million and later when Steve Smith was mayor for almost $10 million, and lastly when the late George Lane was mayor. Lane initially pushed for an impractical bilateral arrangement with Robbins, and then shifted 180 degrees, offering $5.5 million to acquire West Point Pepperell Mill's water/sewer plant located in distant Wagram on the Lumber River in Scotland County.

It was a bizarre plan; there were no water transmission lines from Wagram to Pinehurst, and Pinehurst owns no pipes into which Wagram's water could have been directed to residents. (The pipes all belong to MCU.) Before joining the Village Council, Lapins opposed Lane's plan and Fiorillo supported it (with reservations). Thurman fully supported it.

Smith's rationale for the MCU purchase rested on the fact that there were then serious unresolved water/sewer issues in Pinehurst that rightly caused concern, even alarm, particularly when drought threatened. Sewer lines were in dismal condition and water pressure often dangerously low. But in the years since Smith's failed attempt to acquire most of the MCU system, the county has largely addressed or promised solutions to those system shortcomings.

The most recent evidences of progress in Pinehurst are a gleaming new white water tower, lift station reconstruction, and water line improvements made around Lake Pinehurst. MCU has also achieved a series of water purchase agreements with other counties and local municipalities to provide reliable water sources at low costs.

Next year, Southern Pines will bring on line its 120-million-gallon reservoir, guaranteeing a vitally important reserve in times of drought, drawing water from Drowning Creek, which flows into the Lumber River.

Thoughtful observers had believed, and McGill & Associates' recent water study confirmed, that the key to ensuring adequate water resources for Pinehurst for the next 30-40 years lay not to the south but to the north, in Robbins.

That scenario offered approximately 1 million gallons of water daily from the reliable Deep River, treating it in a yet-to-be built plant in Robbins and constructing a transmission line to Seven Lakes. Robbins officials stubbornly resisted various county proposals to make that happen.

Now overhanging the Robbins-county discussions is perhaps a far better option involving MCU buying up to 6 million gallons of treated water daily from Asheboro, which has surplus water to sell.

Rather than "ponder" the sale of significant MCU assets to Pinehurst, the county would better invest its time by seriously studying the "numbers" of the possible Asheboro option vs. the long-considered Robbins approach. Once that financial winner is determined, MCU can finally implement a practical northern solution to Moore County's long-term water needs.
2011  Mayor candidate  Nancy Fiorillo had this to say about the local water drama, when she ran for village council in 2009:
Water is our most pressing issue. Pinehurst currently gets its water supply from deep wells supplemented by surface water from the Cape Fear River. Since we discharge our wastewater into the Lumber River Basin, we need to ensure that we comply with the State's limits on interbasin transfers (IBT). To assure compliance in years to come, we will need to secure our water supply from the Lumber River Basin. The proposed purchase of the Wagram water and wastewater facilities could lead to a basinwide solution to water issues. I am convinced that we have the need for additional supplies and convinced that this supply must come from the Lumber River. The most important part of this proposal – a plan and financial feasibility – are not now known. I have extensive experience in planning for water and sewer needs in our region and look forward to serving on the Council that will be responsible for making these decisions.
In a 2010 village council meeting, Fiorillo had this to say about the Wagram deal:
Councilwoman Nancy Roy Fiorillo said that the more she learns about the Wagram proposal, the more she realizes it needs to remain in public hands …

Fiorillo said she did not know what move the village can make on Wagram, other than going to Moore County and asking if it could partner on it. She said the county appears to be more interested in developing groundwater supplies rather than surface water sources and wasn't sure if the village could ever convince county officials that Wagram was a good deal.

"Wagram may not be a good deal," she said. "I don't know."
John Marcum had this to say about water when he ran for Pinehurst mayor in 2007:
In Pinehurst, our sewer and water systems are in urgent need of repair. It is essential for us as the major revenue source of our county utility to work to ensure proper allocation of revenues to repair the existing infrastructure of Pinehurst rather than concentrating them on new growth areas elsewhere. Our Council has totally failed to deal with our water needs and has not worked effectively with the County authorities. Water is a problem for all residents in Moore County and we need to implement new strategies to expand our water resources such as reservoirs and out of county connections to prepare for future drought and growth. In each municipality, we need to discourage use of precious drinking water for irrigation through gray water use, cisterns, irrigation meters and shallow wells where practicable. …

Following its failed water system purchase effort, the Pinehurst Council has not had good relations with the County. The Council has done virtually nothing to deal with our increasingly critical infrastructure needs. I would work to rebuild our relationships with the County Commissioners and with the Moore County Public Utility. The latter needs to be reinforced in order to better deal with water resource and sewer management, and to provide a more equitable distribution of its revenues.
In a town hall forum last week, Marcum said he would like to see Pinehurst look into local partnerships with — for instance — Southern Pines, which has a healthy, close-by water system and recently completed a new reservoir.