Pinehurst 2011: Thurman & Fiorillo ducking, hiding and playing it safe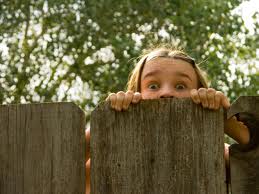 An item in today's Pilot says two of the three candidates for mayor of Pinehurst are refusing to participate in a candidate forum scheduled for this Tuesday evening.
Incumbent village council members Joan Thurman and Nancy Fiorillo say they won't be there Tuesday night because of scheduling conflicts.  Fiorillo's web site indicates she has a meet-and-greet scheduled for that night.  As far as Thurman goes, we could not find a campaign web site.  She has a Facebook page that does not feature a schedule and is quite light on information.
Thurman also threw in a nasty dig at the event organizers:
"The questions they listed are very fuzzy. They don't know what they are talking about. It would be good to state the facts. But that probably would not do any good. I am not sure it is a group of folks that would listen."
(Joan, Joan, Joan.  It is your job as a member of council to LISTEN to the people, not to lecture them about how stupid, naive and uninformed you think they are.)
I can understand why Thurman would not want to participate in any public forums that are wide open to the public.  I got a chance to see her participate in a public forum in 2007.  She seemed dazed, confused, ill-prepared and uninformed about the issues in the campaign.
The Pilot descibes Tuesday evening's event — to be held from 5:30 to 7:30 in Village Hall — as "funded" by supporters of mayoral candidate John Marcum.   It is not clear what "funds" were used — other than advertisements promoting the event in today's Pilot.  The organizers are holding the event in Village Hall's council chambers — a public place where Fiorillo and Thurman regularly participate in council meetings.  The event is being moderated and simulcast by local radio station WEEB — hardly a partisan political power or tool of a political campaign.
So, what's the problem? Fiorillo and Thurman both claim the invitations to the forum gave them too little notice to prepare.
You ladies are both incumbent members of the village council.  How much preparation time do you need to discuss subjects you've mulled over and voted on for YEARS as council members ????  
I can also shed some light on the "notice" excuse.  Marcum  told a story at a Friday meet-and-greet about the effort to secure village hall for the forum.  He said the organizers were told that Village Manager Andy Wilkison — and ONLY Wilkison — could approve reservation requests for public groups seeking to use the council chambers for events.  Marcum said the organizers were told that Wilkison was out of town and would need at least four days to "think" about the request.   Marcum claimed that Wilkison's foot-dragging created problems for forum organizers's efforts to publicize the event and invite participants.
I can see why Wilkison would want to protect Fiorillo and Thurman.  He has much better job security with those ladies in office.
I don't see why Fiorillo would have such a problem with this forum.  The items mentioned in the organizers' ad read  A LOT like the issues touted by The Village Action Team PAC endorsing Fiorillo's candidacy.
Thurman and Fiorillo say the only "legitimate" forums are those sponsored by The Pinehurst Civic Group and The League of Women Voters — two groups packed with cocktail party buddies, friends and supporters of both women.
It's also easy to campaign via invitation-only meet-and-greets held at supporters' homes.  The invitees will be close friends of your  supportive hosts.  Attendees will be wary of asking tough questions, for fear of upsetting their hosts.
Quite a safe, controlled environment for a candidate.  It's not good for democracy, though.
The village is suffering from the effects of clique politics.  Instead of opening up the campaign and governing processes to the public as much as possible, Fiorillo and Thurman are signaling their intentions to continue business as usual:  Let Village manager  Andy Wilkison and village attorney Mike Newman do what they want — and treat the voting public in Pinehurst like mushrooms.