Pinehurst 2011: Power AND Arrogance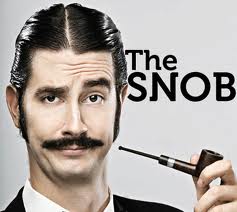 I've come across two recent examples of just how haughty, condescending, and arrogant some incumbents on the Pinehurst Village Council have become.
Exhibit A:  A group called Concerned Citizens of Pinehurst has teamed with WEEB  Talk Radio 990 to host a mayoral forum at Pinehurst Village Hall Tuesday evening from 5:30 PM to 7:30 PM.  (The event will be simulcast on the radio if you cannot make it to village hall.)  It should be a great opportunity to ask questions and get educated about issues facing the village going into 2012.  Unfortunately, two of the three mayoral candidates have announced their intentions to boycott the event.  Incumbent council members Joan Thurman and Nancy Roy Fiorillo have both criticized the event for not being "legitimate."  Mayoral candidate John Marcum — one of the group's co-founders — is planning to participate.
So, a group of "concerned citizens" registered to vote in the village where you want to be elected mayor is NOT LEGITIMATE ????    
Thurman took it one step further and attacked the intelligence of  the event organizers:
"The questions they listed are very fuzzy. They don't know what they are talking about. It would be good to state the facts. But that probably would not do any good. I am not sure it is a group of folks that would listen."
(Sounds like something a member of China's Politburo would say.)  
Exhibit B:  Councilman Doug Lapins — the only incumbent NOT running for something this year — told me in a written statement that some of his colleagues fought him tooth-and-nail over scheduling more evening meetings:
you will note that VoP has one evening work session per month. This was done on my initiative and only after overcoming great resistance at the time by other members. I researched all other entities in Moore County and found that VoP was the only one with NO evening meetings. we ended up with a compromise – early 5:30 public and one council member even instructed the clerk to record evening attendance to prove that residents would not come. my point was NOT that it would be better attended, but one of accessability for working and younger residents. local retirees do not like the PM meeting so maybe my compromise has tried to meet all needs. Maybe…
Oh, we can do whatever we want. The commoners don't care WHAT we do.   (Sounds a lot like what Marie Antoinette and her hubby were saying just before things got a little noisy in Paris.)
It's obvious that a lot of these incumbent council members don't think a lot of us.  Keep that in mind when any of them come around asking for a donation or your vote.  Also, keep it mind when you go to your polling place in November.