Pinehurst 2011: Development a key issue in races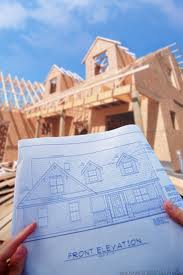 It's become increasingly clear that development is playing a key issue in the 2011 village council races. Voters are expressing frustration with an eroding downtown, a failed residential development in Old Town, and an oppressive, hard-line mentality in the village's planning and zoning operation.
The Traditions of Old Town:  Council candidate John Strickland and mayoral candidate John Marcum have each specifically cited this failed, abandoned development off of McCaskill Road.  A lot of trees were cut down on the site, which sits adjacent to many six and seven-figure homes.  The developer's original intent was to develop high-end townhouses within a short distance from the village's historic downtown. The housing bust hit just as the project was getting underway.  Construction has never gotten underway, and the site has been unkempt more often than not.  John Strickland had this to say:
This  project is currently a disaster.  I know because I live near it and have attended nearly every Village hearing about it.  The property should have been designed for primary residences aimed at the market segment of persons who want to downsize their homes, live in a condominium community (eg common expenses for exterior maintenance), and take advantage of the Village Center and Arboretum.  Unfortunately, it was initially designed for luxury second homes for which the market is bleak, and later approved by the Council as a high density homesite.   The developer has not maintained the property, and his current intentions are unknown.  As a Council member I will look into this problem and seek to find an acceptable solution.
(Another "disaster" in the same neighborhood is the bombed out rat-trap at the corner of McCaskill and Rattlesnake Trail, part of which appears to house Pinehurst Computing. It sat there as an eyesore for years, until a few months ago, the fire department burned down part of it for practice.)
At a recent town hall forum at Village Hall, Marcum spoke in a tone very similar to Strickland's.  Marcum accused the current council and mayor of violating the village's Long-Range Comprehensive Plan when they approved the Traditions project.  He said he expects the property to fall into foreclosure soon, and said the village needs to act — via condemnation or some other legal action — to ensure something "worse" does not develop on the property.
Cooperation:  A number of candidates have expressed support for increasing cooperation between village leaders and outside agencies PRIOR to making big decisions.   John Strickland says:
The Village Council should be more pro-active in managing key strategic relationships which have great influence over the quality of life in Pinehurst.  I will be a "proactive council member".   Two years ago I suggested in at least two committees that the Council and Village staff should develop a good working relationship with the National Park Service which controls our National Historic Place designation.  This was not accomplished before a number of development plans surfaced which required referral to NPS,  and we now have a dispute with NPS.   The same pro-active management  concept  might have saved at least some services at the Village Post office, and a proactive approach with the North Carolina Department of Transportation, the Moore County Commissioners, and Pinehurst Resort  will be beneficial to Pinehurst.
John Marcum echoed Strickland's position at the village hall town meeting.
Reform of planning and zoning:   Appointed council member Mark Parson, has this to say on his campaign web site:
After years as a commercial and residential designer, Mark alone is qualified to help the Village practice what it preaches: holding public land and right of ways to the same standards as required for private owners. He has seen the challenges time and again in his work.

When Mark hired the Lawrence Group to examine how the Village of Pinehurst conducts business, it went a long way to identifying discrepancies and challenges in the Village's operations.

As one of the original designers on the Village Green restoration, Mark understands the nuances and sensitivites around this National Landmark. He believes the project will enhance our Village, increase our parking and reinforce our National Landmark status.
Parson doesn't just draw plans, he actually gets out on his project sites and gets his hands dirty.  He said, as a developer, he has experienced the same frustrations many other developers have at the hands of the village's planning and zoning department.
Parson points out an abandoned, overgrown home foundation on Rattlesnake Trail as an example.  He said the developer tried to construct a house on the site but threw up his hands and abandoned the project over what he [the developer]  saw as unreasonable demands by the village's planning and zoning staff.
Parson, whose office is in downtown Southern Pines, says — as a developer, designer, and businessman — doing business with the Town of Southern Pines is a 180-degree difference from working with The Village planning staff.
"In Southern Pines, they don't make you throw up your right hand and swear an oath in a legal proceeding when you want to put a sign in your window," said Parson. " You go over and talk to them. They look at what you have, talk about it a bit, and then say 'Fine.' "
Parson says the village needs to seriously rethink the way it does its planning and zoning business.
"It's pretty obvious that we need to get out of the way," he said.
Mayoral candidate Nancy Roy Fiorillo has served as the Moore County planner and as the director of planning for Guilford County.  She has been intimately involved in local planning and zoning issues for some time. ( Fiorillo has been on the village council for two years now.)
Some of her language on her campaign web site suggests that she is not as interested in making serious changes in the village's planning and zoning processes:
With the national spotlight turned on Pinehurst during our many golf tournaments, people will be attracted to our area and growth will likely occur. This growth will benefit the Village as long as we continue to demand high standards.