Pinehurst 2011: Andy's 8-year contract and a NEW police chief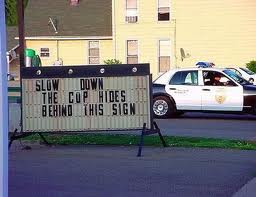 Mayoral candidate John Marcum has made an issue of Pinehurst government having three managers.  He and his campaign have noted that manager Andy Wilkison has an EIGHT-YEAR contract paying him — in salary and benefits —  "more than the governor of North Carolina."
A village government source confirmed for me that Wilkison is currently under a contract signed in 2008 and running through 2015.  Under that contract, the manager is paid $133,000 per year with a pre-tax vehicle allowance of $400 per month.  (His contract allows for one year of severance pay.)  According to the web site Sunshine Review, devoted to government transparency, Bev Perdue made $139,590 in 2010.  Wilkison DOES make more than the lt. governor, attorney general, treasurer and secretary of state who each made $123,198 per year in 2010.
A quick check with the Town of Southern Pines finds that their manager's salary is in line with that of Wilkison.   I did a Google search to learn more about typical contract lengths for city managers.  The nationwide results returned to me found contract terms ranging from one year to five years. I could not find another example of a manager being awarded a contract for eight years or more.
We also learned today that Pinehurst has hired a new police chief.  (Hopefully, the era of a speed-trap-on-every-corner is coming to an end.)  It was interesting that the hire was made just before residents are set to vote on a new mayor and two new council members:
Pinehurst has named a new police chief.

Earl Phipps, 43, a lieutenant with the Greenville Police Department and commander of its code enforcement division, will take the helm in Pinehurst on Dec. 1.

Phipps, who will replace retiring Chief Ronnie Davis, was introduced to the Village Council on Thursday afternoon. He has a lengthy history of community-oriented policing and volunteer work in his community.

"From the moment I got here, before I had my first interview, I felt at home," said Phipps, who grew up in Sanford. "It is an awesome group of officers here, and it is an excellent agency to step into."

The 22-year veteran of the Greenville Police Department said he plans to spend the coming weeks getting to know the officers and local residents, familiarizing himself with the community.

Village Manager Andy Wilkison said it was Phipps' blend of experience and personality that set him apart from a very talented group of finalists for the job.

"He has a very varied background in law enforcement, but what is equally as important is his outgoing personality and his desire to get involved in the community," Wilkison said.

Phipps joined the Green-ville Police Department in 1989 after participating in the ride-along program. During his career, Phipps served in a variety of positions within the department.

He was a patrol officer for a year, eventually moving into the role of a community action team member on the tactical patrol unit. While assigned to that unit, he served as a community police officer, a bicycle patrol officer and a canine officer, according to his biography on the Greenville Police Department website.

Phipps advanced through the ranks from corporal to sergeant on the tactical patrol unit.

In addition to his regular duties, Phipps was selected as a member of the department's emergency response team. He was promoted to the rank of lieutenant and moved to the command of B platoon within the patrol bureau.

In January 2009, Phipps was selected to assume supervision as the first commander of the newly formed code enforcement division, which is a team of professionals assigned to addressing neighborhood concerns from both an advocacy and enforcement point of view.

The division handles a variety of neighborhood concerns, such as minimum housing code violations, abandoned structures, weeded lots, abandoned and junk vehicles and other public nuisances within the city.

Phipps describes himself as a man of principle and one of his word who believes in "building bridges and working together to solve problems."

Those who know Phipps describe him as being of high character, with a caring, compassionate spirit.

In December 2010, Phipps and Debbie Barber co-founded Angel Cops, a Greenville-based nonprofit outreach ministry that cares for the homeless in the city and throughout Pitt County. The group attempts to identify and remove root causes of homelessness on an individualized, targeted basis.

"He went around for three years on his own and took care of the homeless," Barber said.

She said he provided them food, blankets and other necessities, earning him the moniker "Angel Cop."

Barber called Phipps a caring person who balances his job in law enforcement with compassion. She recalled the time a homeless person whom the "Angel Cops" were caring for committed a crime, and Phipps had to arrest him.

"He called me and said, 'We are going to arrest him, but before he goes off, I am going to buy him some supper because I don't think he has eaten anything in a while,'" she said

Phipps, who turns 44 in November, was chosen from a field of nine finalists selected from 84 applicants.

A citizen advisory board interviewed those nine finalists and made a recommendation to Wilkison. One of the members of the board, Dick Lemke, the village's Community Watch chairman, called Phipps a "highly qualified" candidate.

"They were all very, very qualified candidates, and it was difficult trying to pick one," Lemke said. "I felt like he was one of my top choices. He appears to be very active within the business community and was out in the community a lot."
Code enforcement?  So does this mean Pinehurst police — in addition to running radar on every street corner and dishing out tickets for 27 in a 25 — will be checking for swing sets and measuring picket widths on fences on private property?  
I reported earlier that all indications from village hall were that this would be Andy's choice — and the council would rubber-stamp it.  I caught up today with mayor candidate (and current council member) Nancy Fiorillo and asked her about the hire.  Fiorillo said the manager, a citizens committee, the mayor, the mayor pro tem, and the city department heads all took part in the process that led to this choice.
"It is a very appropriate job for the manager.  We didn't see the need for all of us to get involved," said Fiorillo. "We thought the involvement of the mayor and the mayor pro tem was plenty."