Pat McCrory endorses Common Core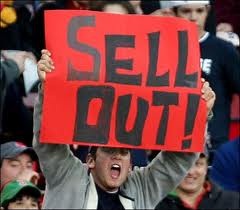 It's getting harder and harder to defend our new Republican governor here in North Carolina.
First, we were told that we need to leave ObamaCare alone, because it is "the law of the land."  Then, we get some hand-wringing about the size of tax and spending cuts associated with the state budget.  Then, there was a veto threat of proposed abortion clinic regulations under debate in the legislature.  Now, Gov. Pat McCrory has put himself at odds with Lt. Gov. Dan Forest (R), the Tea Party, and — some say — the NCGOP platform:
Gov. Pat McCrory outlined his plans for education Thursday, including a proposed $30 million innovation fund that would reward 1,000 top teachers with $10,000 stipends.

He also called for a sharp reduction in standardized testing in North Carolina classrooms and pledged his support for the Common Core learning standards that have been a target for conservative critics, including Lt. Gov. Dan Forest.

[…]

"Education is more than testing, pay scales and rankings," McCrory said. "It's about unleashing teachers and focusing on outcomes that will produce highly qualified workers for well-paying jobs."
Is that what Common Core does?  Lt. Gov. Forest — a pretty smart guy in his own right — has concerns about the potential costs of implementing common core, as well as the administration and content of the curriculum itself.  Forest went so far as to release twenty pages of detailed questions on Common Core he wanted DPI secretary June Atkinson to answer for the state Board of Education.
Let's hear some more from Gov. Pat on all of this:
The governor expressed his approval of the Common Core State Standards on reading and math, which have been adopted by 45 states but have recently been bashed by some conservative commentators and state legislatures. McCrory said the standards are high and relevant.

"It's not the standards that are bad; it's the execution which must be improved here in North Carolina," he said.

State Superintendent June Atkinson said she is glad McCrory supports the Common Core standards. "It is important for our teachers and communities to recognize that they are rigorous standards and we need to move forward."
Oh, good.  Now, our Republican governor is on the same page with June Atkinson — who even Bev Perdue didn't take seriously.
It's arguable that McCrory's position on Common Core puts him at odds with Article VII of the 2013 NCGOP platform.