Oh, look. A Muslim terror plot foiled in Cary.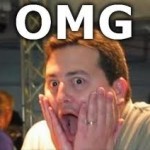 The North Carolina Democrat Party, and their sycophant servants in the driveby media have been working overtime to convince us that all of these Muslims flooding into our country are harmless little fuzzballs who mean us no harm.  Look what turned up in Wake County: 
United States Attorney's Office for the Eastern District of North Carolina said Tuesday it has charged a Cary, North Carolina man with communicating threats against non-Muslims.

Garrett Grimsley, 27, went before a federal magistrate Tuesday morning in Raleigh.

According to the affidavit filed with the criminal complaint, Grimsley posted an online public message earlier this month stating "don't go to Cary tomorrow."

In a private message to a witness, Grimsley allegedly wrote: "For too long the kuffar [non-Muslims] have spit in our faces and trampled our rights. This cannot continue. I cannot speak of anything. Say your dua [prayers], sleep, and watch the news tomorrow. It will only be the beginning . . ."

A search of Grimsley's apartment by the FBI, SBI, and the Cary Police Department revealed an AK-47 assault rifle, four 30-round magazines, and approximately 340 rounds of 7.62 millimeter ammunition.

If convicted, Grimsley faces five years in prison and a $250,000 fine.
One of these nutcases is eventually going to see some success.  And the Democrats and the driveby media will OWN every bit of it.