#ncga: Lee County's tax-and-spend-and-spend RINO rides again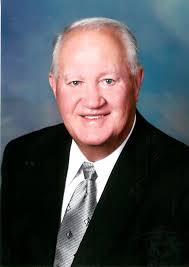 John Sauls is no stranger to the North Carolina House.  The Lee County Republican previously served in the House a  decade ago.  The highlights of his tenure then included sponsorship of  a sales tax increase for his constituents and support for financial aid for community college tuition for illegal aliens.
Well, Lee County brought him back in 2016, and he's thanked them by introducing an occupancy tax for motels in Sanford.  The 3 percent city occupancy tax goes on top of the already existing county occupancy tax.  A real kick in the cojones to the hospitality industry in his district.  
Two percent of the proposed city tax will be to subsidize the money-bleeding and failing Dennis Wicker CIvic Center.  One percent will be to — get this — promote tourism in Sanford.
The Democrats kept trying for years to get this rammed through the General Assembly.  Looks like they've finally found a member of the Republican majority willing to do their dirty work for them.
Sanford apparently hasn't learned a thing from Raleigh's adventures with subsidizing a civic center: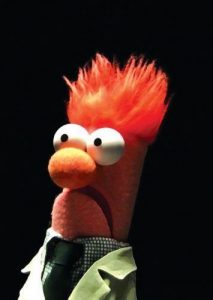 The first week of January, Triangle Business Journal ran a story with the headline, "Raleigh Convention Center director wants to double its size." In it, Doug Grissom, director of the Raleigh Convention Center, said there was more demand than the center could meet and that he'd like to double the space available for events.  "We'd like to expand …We're turning away business …The demand is there."


I was surprised.  Everything I'd heard led me to believe the convention center was losing money. Was I wrong? Were they actually making a profit and ready to expand?

One of the things about city-owned property is that you can usually find some financials, so I started digging around the City of Raleigh's government website, and I found the Comprehensive Annual Financial Report. This is a document sure to cure insomnia — literally hundreds of pages of financial reports and spreadsheets. But there's a lot of good, hard information in there.

The Convention Center is part of the larger Convention Center and Performing Arts Complex, which includes the Duke Energy Center for the Performing Arts, and the Red Hat Amphitheater.  This means that some of the numbers cover the whole complex, not just the Convention Center itself, making it a little difficult to isolate just the Convention Center numbers the way I'd like.  But here's what I did find.

According to the City of Raleigh's own accounts, the revenue from user charges at the Convention Center totaled just more than $6 million last year. Expenses were a little more than $8 million. That means revenues only covered three-quarters of expenses last year.

And if we look at that whole Convention Center and Performing Arts Complex? Well, the picture is similar, with total user charges of a little less than $14 million and expenditures of more than $17 million. That's before we factor in the debt service for the complex, which ran to $25.5 million last year. The whole operation is deeply in the hole.

Enter the taxpayers. The Convention Center is surviving because Wake County taxpayers are subsidizing it (so if you live in Wake County, thanks, or maybe more appropriately, I'm sorry). We're not talking about a small grant to help make ends meet. No, we're talking tens of millions of dollars. The Convention Center Financing Fund alone contributed almost $20 million last year. That's a fund of occupancy and food taxes from around the county, so every time you go out to eat you're putting a little bit into the $20 million pot that props up the Convention Center.

If it was a private business, the Convention Center wouldn't be looking to expand. Quite the opposite. It would be trying to figure out how to generate more revenue or trim costs so that it could avoid imminent bankruptcy. It would be in absolute crisis mode.[…]
So, the alleged "conservative revolution" has come to THIS — bailing out Dennis Wicker's legacy?