Oh, hell. Richard's back. (AGAIN)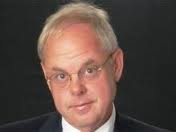 SpeakerrrrrRichardMorgan™ is starting to remind me of Jason Voorhees, the deranged killer in all of those really bad Friday The 13th movies. The heroes in those movies are terrorized by Jason, but they fight really hard to kill him off.  They think he's dead — FINISHED — but he always kept coming back every few years to wreak havoc in another movie.
Morgan has filed for the 2012 GOP primary for NC Insurance Commissioner:
Former state Rep. Richard Morgan filed Tuesday as a Republican candidate for state insurance commissioner.

In 2008, Morgan lost to Democratic incumbent June Atkinson for state superintendent of public instruction. He said Tuesday that he thought about running for that post again as well as lieutenant governor.

"My heart is in education, but my experience lies in insurance," said Morgan, who owns an insurance agency. "My advisers told me to stick with what I know best. I thought this was the best fit. I have a different outlook now. I am not interested in the legislature."

 […]

Morgan contends that had it not been for President Obama's coattails in 2008, he very likely would be "running the N.C. Department of Public Instruction" and Pat McCrory would be governor. Morgan won a three-way Republican primary before losing to Atkinson by a margin of 53 percent to 47 percent.

"This is more about identification and name recognition," Morgan said of his optimism about winning the insurance commissioner post. "I have as much name identification as McCrory."
 [..]
(Satan's got a  lot of name ID, too.)
 That Morgan "name ID" cost his wife a county commissioner seat against a novice candidate named Kennedy who did NOTHING but pay his filing fee.  (No ads, no campaign events, no signs. Nothing.  nade.) 
It's interesting that Richard is jumping back into the political arena just as his cronies Thom Tillis, Stephen LaRoque, Debbie Clary, Mark Hilton, and Tim Moore are all under ethical scrutiny.
We came close to knocking Richard out of politics in 2004.  He barely survived that election by outspending Peggy Crutchfield 10-1.   (He spent $700,000 running for reelection as co-speaker against a little-known, underfunded GOP challenger — and eked out a 300 vote victory.)   We got him in 2006 with Joe Boylan.  
Richard recently told The N&O that losing to Boylan was a good thing that likely saved his life.  (Oh.  So THAT'S why he sued Art Pope and had his minions harass two college girls who ran Boylan's campaign office — to thank them for saving his life. )  Morgan told The N&O's John Drescher that getting out of politics was good for him.  Was that why he's run for something EVERY two years since losing to Boylan?
For what it's worth, The N&O says it has made peace with Morgan and wants to be friends with him.  Of course. Why not? He's back on the radar, ready to tick off fellow Republicans and divide his party.
A really good guy — who I first met back in 1988 — named Mike Causey is also running for Insurance Commissioner.  Richard's right on one thing: Name ID is crucial.  Mike Causey.
Mike Causey. Mike Causey. Mike Causey. Mike Causey. Mike Causey. Mike Causey. Mike Causey. Mike Causey. Mike CauseyMike Causey. Mike Causey. Mike Causey ….