ObamaCare: It's getting WORSE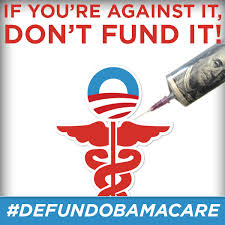 There's a great piece over at Forbes talking about how The White House is considering expanding the subsidies in ObamaCare to include not just the uninsured but ALSO UNION MEMBERS. 
How is this getting paid for?  Higher taxes.  Higher insurance premiums.  Higher deductibles. 
Why are the unions getting this break? They're fighting back.  We're getting screwed because the folks we elected to TAKE BACK OUR COUNTRY — Robert Pittenger, Renee Ellmers, Richard Burr, Patrick McHenry, Virginia Foxx — are refusing to fight and are throwing us under the bus.
Charlotte-area congressman Robert Pittenger is getting scolded by longtime ally Lynn Wheeler, the former mayor pro tem of Charlotte:
With respect to my long time friend Congressman Robert Pittenger, on whose advisory committee I served during his election to Congress, he is dead wrong in his arguments for voting to fund Obamacare. The Congressman argues that mandatory monies will go to Obamacare anyway…as if the additional money he plans to vote for in a Continuing Resolution will not tremendously harm the country.

Robert's argument that "critical services" would be cut and that our servicemen would be "left to worry" about their paycheck shows perhaps he is casting a blind eye to the damage he will cause by throwing money into this monstrosity. Surely he has considered the galaxy of jobs that will be lost by implementing this boondoggle, or the skyrocketing premiums that we're already seeing in places like California and Ohio because of it. […]