N&O tries to carry Bev across the finish line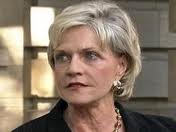 Rob Christensen and the boys in the N&O newsroom appear to be quite excited about a new poll from Colorado-based Magellan Strategies showing Pat McCrory only leading Madame Governor by ONE point.
If you go to Magellan's site and study the survey data, you will find that 47% of respondents HAVE NEVER HEARD OF — OR HAVE NO OPINION OF — PAT MCCRORY.  Also keep in mind:  McCrory has not formally announced for governor.
So, Madame Governor is down by one point — a year out from the election – to a guy who has not announced his candidacy, and is a mystery to about half of the electorate.   If I was in the Bev camp, I would not find a lot of comfort in these poll numbers.
Magellan is a GOP-aligned polling company based in Colorado.  It only really polled the presidential and gubernatorial races in our state.  This could be a sign that another North Carolina Republican is testing the waters and eyeing the governor's race.  The poll shows McCrory is performing quite softly against a very weak Democrat incumbent.