#ncsen: Time Warner says Hagan 44, Tillis 41, Haugh 7

High Point says it's all tied up.  Time Warner gives Senator Sock Puppet™ a slight lead within the margin of error.  What does this all mean? If you think we've been drowning in nasty attack ads up to now, YOU AIN'T SEEN NOTHIN' YET. 
The survey connected with 554 likely voters and has a margin of error of +-4.2 percent.  The polling was done over the past weekend after those TWO televised debates.
Time Warner polled Hagan v. Tillis v. Haugh as well as a Hagan v. Tillis scenario.  In the three-way race,  Tillis leads the other two with about half of MEN, while Hagan leads the trio among women with roughly HALF the vote.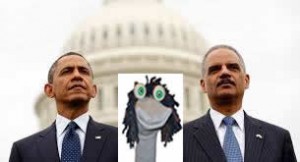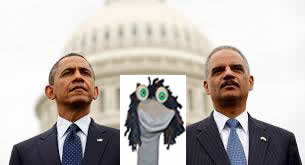 Hagan and Tillis are each polling at 77 percent among members of their respective parties. Tillis has a big lead among self-identified conservatives, while Hagan leads big among self-described moderates and liberals. Hagan leads Tillis by SIX among high school grads, but has only a ONE POINT lead over the Republican with voters who have some college or who have at least a four-year degree.
Hagan leads Tillis by SEVEN with voters from 18 to 49, but Tillis has a ONE point lead with the 50+ crowd.  White voters constituted 69 percent of those surveyed.  Tillis is winning HALF of that bloc.  Black voters were 21 percent of the total respondents, and Hagan got nearly 80 percent of that group's support. Curiously, Tillis outpolled Hagan with hispanics by 44-25.  (They only made up SIX percent of the total respondent population.)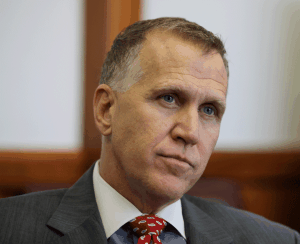 Hagan leads among voters making less than $40,000 per year.  Tillis leads among voters making between $40K and $80K.  Hagan has a small lead with the over $80K crowd.
Hagan led Tillis with people who have lived in North Carolina less than 20 years.  Tillis led the group who had been here 20 or more years.  (Interesting — since Tillis arrived in North Carolina in 1998 and Hagan has lived here for decades.) 
The Time Warner survey has Tillis leading in Charlotte and Greensboro. Hagan leads big in The Triangle.
Time Warner — in partnership with SurveyUSA — also looked at a head-to-head with Tillis and Hagan.  Without Haugh, Tillis leads 46-45.
How reliable is SurveyUSA?  In 2008, Hagan beat Dole 53-44.   The pollster found the race at 50-43 in the campaign's final poll. Not too shabby.