#NCSEN Poll: Brannon, Berger are Hagan's strongest GOP foes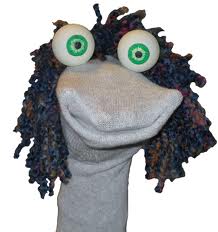 A poll by the left-wing Public Policy Polling firm of Durham suggests that a grassroots, Tea Party-backed amateur candidate and the president pro tem of the State Senate would perform the strongest against incumbent US Senator Kay Hagan (D).
The PPP poll of 500 registered voters, between June 12 and June 14, matched the incumbent Democrat head-to-head against a number of potential GOP challengers.  State Senator Phil Berger, the current boss in the state Senate, pulled 40 percent to Hagan's 44 percent — with 15 percent undecided.  (Berger has not joined the Senate race.) Cary physician Greg Brannon, a Tea Party favorite already in the Senate race, had the same numbers against Hagan.  State House Speaker Thom Tillis was next with 40 percent to Hagan's 45 percent.  Congresswomen Renee Ellmers and Virginia Foxx each polled 39 percent to Hagan's 46 percent.  (Foxx has said she's not looking to move to the upper chamber.  Ellmers is showing signs that she is leaning toward running for reelection to the House.) 
Former ambassador and Carolina Hurricanes president Jim Cain polled 38 percent to Hagan's 46 percent.  Charlotte preacher Mark Harris polled 37 percent to Hagan's 46 percent,  and former Charlotte mayor pro tem Lynn Wheeler polled    36 percent to 45 percent for Hagan.
Hagan has an approval /disapproval rating that is upside-down — 41 /42. 
The poll has a 4.4 percent margin of error, so Hagan appears to be in a dead heat with (or behind) Brannon and Berger, and Tillis appears to be close behind her.
Again, Tillis and Brannon are the only two candidates who have announced for the GOP primary.  Indications are that Harris will make it a threesome before all is said and done. Brannon had 7 percent favorable and 17 percent unfavorable ratings.  Tillis had 15 percent favorable and 24 percent unfavorable.  Harris came in at 8 favorable and 17 unfavorable. 
Brannon ought to be happy sitting at the top of the pile with a 7/17 favorable / unfavorable rating.  But that leaves 76 percent undecided about him.  He needs to aggressively work to introduce himself to primary voters.  If he drags his feet, Tillis and Hagan will be glad to do the job for him. 
The 61 percent undecided on Thom Tillis is surprising.  He's been one of the most powerful members of state government for the last four years.  He's been all over the news.  Once he starts to have to answer criticism on toll roads and eugenics reparations, and for weak action on voter ID, ObamaCare, and tax cuts, his undecided numbers (and likely those of his primary foe(s) ) will start to drop.