NC's Butterfield, Price bash ICE for DOING ITS JOB.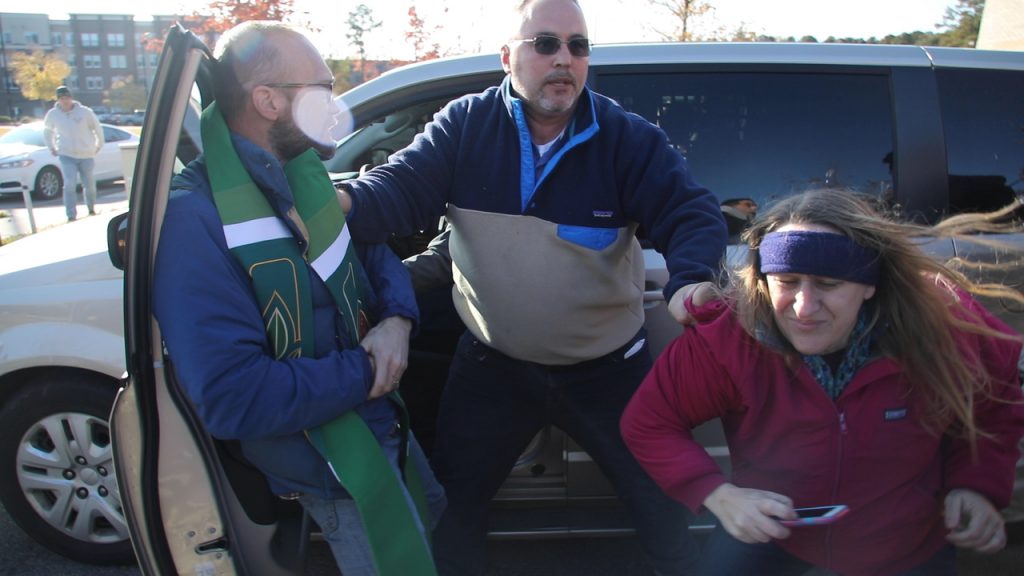 Mexico is being torn apart by riots over uncontrolled illegal immigration.  Meanwhile, American liberals — from the United Methodist Church to the Democrat Party — want to import that very chaos to our streets.
Congressmen David Price and GK Butterfield — who represent some of the worst socialist / banana republic sections of our state — are stepping up to defend an illegal alien who, it appears, committed identity theft and violated our immigration laws repeatedly:
Two members of Congress representing Durham say a Mexican man arrested by immigration agents Friday appeared to have been entrapped as he responded to instructions to legally fight his deportation.

In a statement U.S. Reps David Price and G.K. Butterfield, who had previously advocated on behalf of Samuel Oliver-Bruno, said they spoke with Immigration and Customs Enforcement Friday afternoon and were told he will remain in custody in the United States while his case is heard.[…] 
*That's niiiiiiice.*  These two nuts are going to the mat to defend a non-taxpaying, non-citizen at the expense of taxpaying citizens. MORE:
[…] Oliver-Bruno was arrested after he left a Durham church where he had been living in sanctuary in order to visit a U.S. Citizenship and Immigration Services (USCIS) office in Morrisville concerning his legal petition for deferred deportation.

Police arrested 27 people who blocked a van carrying Oliver-Bruno away after agents had seized him inside the building. On Saturday, the Wake County Detention Center confirmed he was being held at the county jail.

On Nov. 1, Price and Butterfield said, they sent a letter to immigration services asking officials to use prosecutorial discretion in his case based on humanitarian conditions.

"We are extremely alarmed by Samuel Oliver-Bruno's abrupt arrest," the lawmakers said Friday, noting that Oliver-Bruno has lived in the United States for more than two decades and was trying to follow the law in pursuing his legal petition.

"It appears ICE has acted in concert with officials at USCIS, who instructed Mr. Oliver-Bruno to appear at local USCIS offices to discuss his deferred deportation," they said in their statement. "He was then apprehended by plainclothes ICE agents upon entering the building. At best, Mr. Oliver-Bruno was presented with a catch-22 dilemma; at worst, he was entrapped."

Also Friday the bishop of the United Methodist Church's North Carolina Conference issued a statement in response to the arrest.

Bishop Hope Morgan Ward, resident bishop of the Raleigh Area, noted she has asked North Carolina's senators to intervene on Oliver-Bruno's behalf, citing his ill wife and a son who depend on him and a lack or urgency in the case.

"The humanitarian crisis relating to immigration is neither distant nor removed from our shared life," the bishop wrote. "The Biblical story is a story of God's mercy and grace upon people in motion, people endangered, people called to cross boundaries. In our own time, we are summoned to live the Biblical story in our prayers, our presence, our gifts, our service, and our witness.

"We remind ourselves, as United Methodist people, what our Social Principles state: 'We recognize, embrace, and affirm all persons, regardless of country of origin, as members of the family of God,'" she continued. "Further, 'We oppose immigration policies that separate family members from each other or that include detention of families with children, and we call on local churches to be in ministry with immigrant families.' (Book of Discipline, Social Principles ¶162)"
Yet another good reason to avoid dropping money in the offering plate on Sunday.  Too many denominations — especially the Methodists — are good foot soldiers for radical leftist causes aimed at undermining capitalism and the American Republic.  Donate to something you KNOW does good right here in your communities. MORE:
[…] 'No legal basis to remain'

USCIS asked Oliver-Bruno to appear in person to provide fingerprints for his petition for deferred deportation, according to a news release from Alerta Migratoria, an immigrants' rights advocacy organization in North Carolina.

When asked why Oliver-Bruno was arrested, ICE spokesman Bryan Cox said in an email : "Mr. Oliver-Bruno is a convicted criminal who has received all appropriate legal process under federal law, has no outstanding appeals, and has no legal basis to remain in the U.S."[…] 
Convicted criminal.  No legal basis to remain in the US.  And our elected officials (and the Methodist Church) have a problem with this?
*Once again, niiiiiiiiiice.*    MORE:
[…] Oliver-Bruno left Mexico in 1994 to live in Greenville. His wife, Julia Perez Pacheco, followed in 1996 with a work permit. At some point he returned to Mexico, but in 2014, tried to enter the U.S. again to be with his wife who was undergoing open heart surgery. He was arrested at the border because he attempted to enter the country using fraudulent documents, according to ICE, and was convicted in the U.S. District Court for the Western District.[….]
Now, WHY use fraudulent documents?  (Unless revealing your true identity would alert authorities that you've been a bad hombre.)  MORE:
[…] When a variety of appeals and acts of discretion ended, Oliver-Bruno sought sanctuary.

For the past year he has lived at City Well United Methodist Church in Durham. He and his supporters say Oliver-Bruno is the sole provider for his wife, who has lupus and requires costly medical treatment, and his son, Daniel, 19, who wants to pursue a college degree and was arrested Friday as his father was taken into custody.
Lupus AND a heart condition?  People cross national borders all the time for health care.  Not everyone uses fake papers and skirts the law.
No treatment options for lupus in Mexico?
Is Medicaid or some other Department of Social Services program paying for this health care? MORE: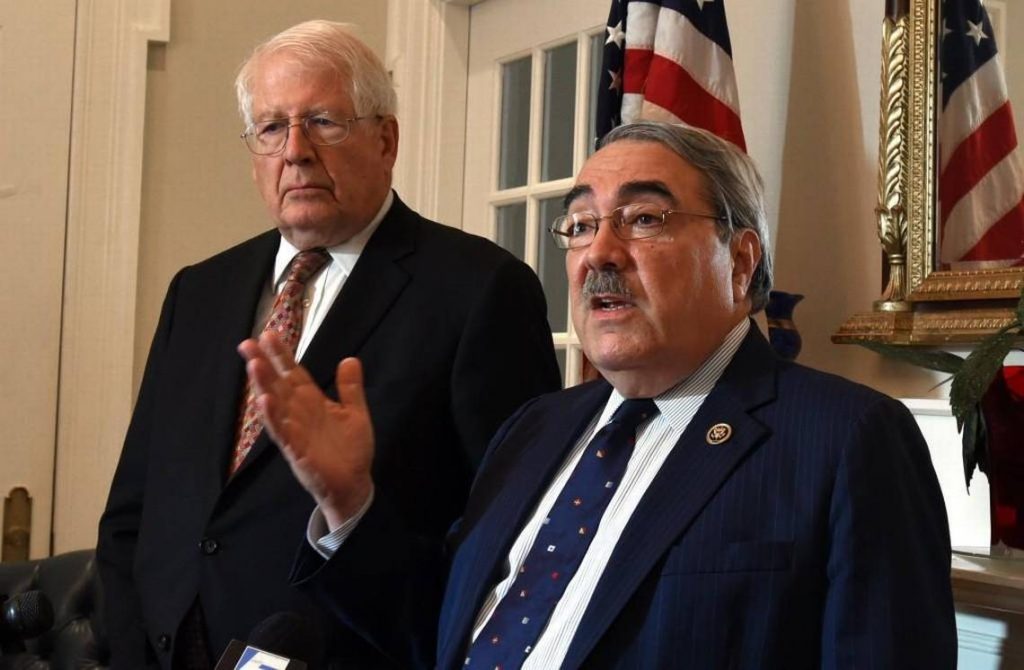 "Mr. Oliver-Bruno's removal from the U.S. would result in severe hardship for his family," Price and Butterfield said. "Samuel's sudden and inappropriate arrest in the middle of the Thanksgiving season reflects the callous and cruel approach we've come to expect from the Trump administration. As members of Congress representing the Durham community, we will continue to do everything in our power to keep the Oliver-Bruno family together."