#ncpol: Thom, meet Garland.
We told you about this some time ago.   Now, it appears the big moment is upon us.  Retired Raleigh financier Garland Tucker is stepping forward this week as a GOP primary challenger to special-interest-cash-whore Thom Tillis.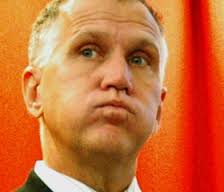 The Tucker campaign has acquired office space in Raleigh and has submitted filings to the FEC.  Sources tell us the candidate will be having something of a coming-out party Wednesday on The Sean Hannity Show.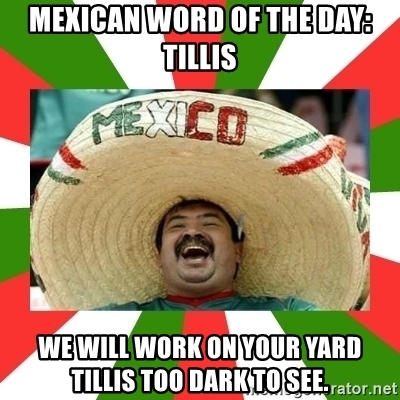 It appears somebody has already leaked the good news to McClatchy's DC correspondent.  Let's check out this excerpt and see if we can't guess who did it:
[…] Charles Hellwig, the former Wake County GOP chair and current 4th District GOP chair, is serving as campaign manager. Longtime Republican political consultant Carter Wrenn is also working for Tucker.[…] 
Okay, so we're down-playing the guy who has roughly 50 years of mostly success in the political game, while playing UP the guy who (1) presided over the spectacular 2018 wipeout of the Wake County Republican Party, and (2) presides over a GOP organization in  a district OWNED by Democrats.    *Gee — I wonder who spun this to the McClatchy guy?*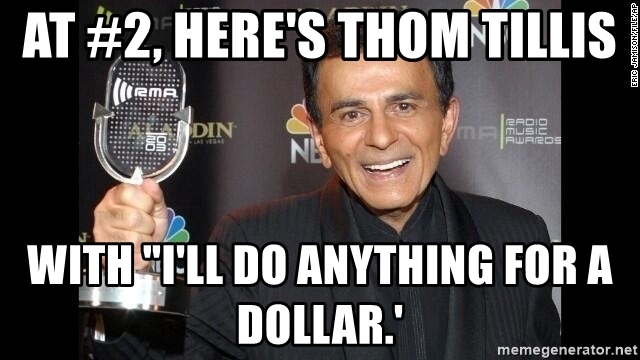 I do see that the Tillis campaign  got to the McClatchy man as well:
[…] Though he has voted reliably with President Donald Trump, 94.7 percent of the time, according to 538.com, Tillis has earned criticism from some conservatives for his position on immigration, protecting the special counsel and Trump's national emergency declaration.[…]
So, we're just supposed to overlook Tillis's 38% conservative rating by Conservative Review?  His abandonment of judicial nominee Tom Farr, after having given us  a bunch of lip service to us about how he was needed in the Senate to get us some conservative judges?  His screwing of the Trump White House on border security, spending and tax issues?  MORE:
[…] Tillis wrote an op-ed in The Washington Post opposing Trump's national emergency, but ultimately voted along with the president's position — earning national attention for his change of heart. […]
Jews call that chutzpah.  The rest of us call it gall or hypocrisy.  (Tillis changed up only when he learned that op-ed earned him political dead-man-walking-status back here.) MORE:
[…] Some Republican officials said, at that time, they would support a challenger. Several sitting U.S. House Republicans ruled out a challenge to Tillis, including Rep. Mark Walker from Greensboro, who initially left the door open.[…]
Getting mentioned in a federal criminal indictment will change your outlook on things, sometimes.  MORE:
[…] Tucker expressed skepticism about Trump prior to the 2016 election. In a column published in The News & Observer before the 2016 election, Tucker outlined his reluctance to Trump's campaign, but ultimately supported him over Democratic nominee Hillary Clinton.[…]

"As a conservative and a lifelong Republican, I stoutly resisted Trump's nomination. First, I was for Scott Walker, then Marco Rubio, then Ted Cruz and finally John Kasich. Hence, my conscience is clear — I am in no way responsible for Trump as the nominee. But, alas, however we got to this point and whatever it means for the future, I'm left with the decision of Trump v. Clinton," Tucker wrote in September 2016.

"It never feels very good to arrive at a decision via negative reasoning, but it's far easier for me to commit never to vote for Clinton — and the 2016 Democratic platform — than it is to commit to vote for Trump. However, politics is always ultimately about pursuing the possible — not the ideal. For conservatives who could never vote for Clinton, the resulting by-product is necessarily a vote for Trump," Tucker wrote. […]
Of course, Thom was with the rest of his GOPe pals in the Marco Rubio camp, right up until the Trump win looked inevitable.  Early 2016 primary days — I can't blame someone for being skeptical about Trump.   Who could have imagined that we would have gotten what we have today?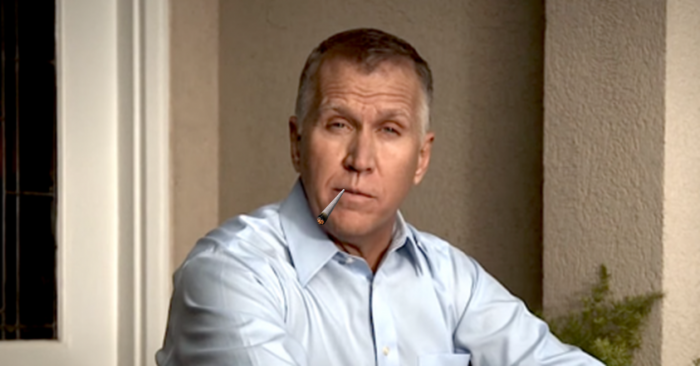 I'll never forget the anecdote from one of Thom and Susan Tillis's former neighbors in North Meck:   "If you want Thom to come over, just tape a fifty to your front door."
During the 2014 US Senate race, Tillis took a bunch of cash from movie producers and then went out and pushed for restoring state film incentives.  He took a load of cash from beer wholesalers while he was holding up craft-beer-friendly bills in the House.  Tillis pushed appointments through the NC House based mainly on how much money the appointee had raised for him and his friends.  He also did favors in the NC House for clients of his brother-in-law's law firm.
Thom Tillis IS a swamp creature.  He loves using the power of government to enrich himself and his friends.   He and Miss Susie are the GOP version of Bill and Hillary Clinton.  The sooner you get them  both away from government, the better we all will be.