#ncpol: Primaries, primaries, and primaries
On this site, and elsewhere, we spend a lot of time griping about Washington. You can't fix the Democrats.  We've wiped out all of them we possibly can in our state's congressional delegation.  Our only option left is to clean, um, "House" on the right flank.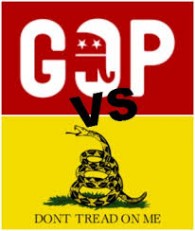 We've got quite a few choices this March.  Republican congressional incumbents have primary opponents in the Second, Third, Fifth, Sixth, and Ninth congressional districts.
In the Second,  incumbent Renee Ellmers is facing a challenge from Jim Duncan, Frank Roche, and Kay Daly.  There is smoking hot talk out there right now that  deep-pocketed Hoke County businessman Tim D'Annunzio will make it a five-some in mid to late November. 
In the Third, incumbent Walter Jones is facing a challenge from Phillip Law and a rematch with 2014 opponent Taylor Griffin. 
In the Fifth District, incumbent Virginia Foxx is facing a challenge from Tea Party activist Pattie Curran. 
Over in the Sixth, rookie Mark Walker is facing a primary challenge from Kenn Kopf and Chris Hardin.
The Ninth is interesting. We all know about Robert Pittenger's legal problems.  This race COULD become a primary, or — should Pittenger have to step down — an empty seat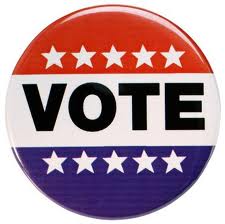 with an uncontested GOP primary.  Charlotte area attorney George Rouco has announced his interest in the district's GOP primary for US House.
The US Senate race could also be interesting.  The well-funded incumbent, Richard Burr, has two primary challengers:  former judge Paul Wright and Greensboro businessman Larry Holmquist. 
A lot of these primary challengers don't have the name ID or the dollars or the organization the incumbents have.  If you're truly sick of how Washington has been working, and want to see something different, check these folks out.  Do some research. Talk to the campaigns.  If you like what you see, donate your time or your money.  Host events for the candidates.  
Sitting around complaining is one thing.  Actually working hard to make a difference is another.  Put your money — and your time — where your mouth is.