#ncpol: Open up and EAT that early voting!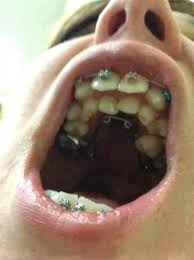 I've been tracking the driveby coverage of the state board of elections meeting today where the  board is voting on each county's early voting plans.  So far, it appears that Democrats and leftist interest groups are getting every thing they want out of the GOP-controlled state board.
The Left has pounded away on election reform as "voter suppression" and "racism."  The New York Times, today, has come out with an editorial bemoaning what they see as North Carolina Republican efforts to "suppress the black vote."
While those leftist cuckolds scold us for "suppression," they neglect to mention that OUR election rules and regulations are MORE LIBERAL than THEIRS in New York state.
A total of 34 US states allow for no-excuse early voting.  New York allows in-person early-voting with a valid excuse.  North Carolina does not require an excuse.  Why isn't New York being bashed for "suppressing" minority voters?  It's because the hammer-and-sickel crowd already has the state firmly in its grip.  They see North Carolina as a pickup opportunity.  So, we're going to get carpet-bombed until we sub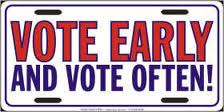 mit and surrender.  (It looks like the GOPe in Raleigh — judging from today's board of elections meeting — is already doing that.) 
Colorado, Oregon and Washington have complete mail-in elections.  (Talk about a recipe for cheating and chaos.)   The following states have NO early voting or in-person absentee voting:  Pennsylvania, New Hampshire, Michigan, Alabama and Mississippi.  Wow.  *Three of those five are north of the Mason-Dixon line.  How can that be?*   Why is North Carolina — which has more liberal and generous rules on voting than those five – under assault?
South Carolina AND Virginia — like New York — allow in-person absentee voting with a valid excuse. Same for Missouri AND Kentucky.  And yet North Carolina is getting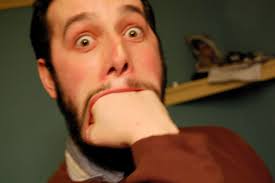 carpet-bombed.  
Folks, the Left is in war mode.  The leaks about BluePrintNC back in 2012 and 2013 TOLD US this was coming.  And yet we see no evidence of any kind of fight out of the NCGOP's so-called leadership. 
We've seen the damage Obama and his mob have done over the last eight years.  If we stay in belly-up submit and surrender mode, we can kiss an awful lot of what we love about this state and this country goodbye.