#ncpol: N&O's 'Randy Andy' breaks from Twitter to lead new driveby assault on GOPer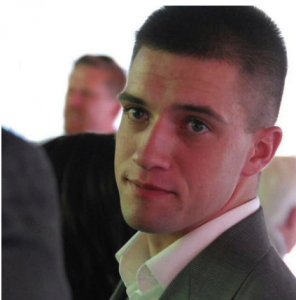 The newest kid on the block at The N&O has learned that place's playbook very quickly and very well.  You'll typically find Paul A. "Andy" Specht on social media posting selfies, hawking subscriptions to his employer's money-bleeding, dying flagship publication, or generally making snarky comments about GOPers.   In other words, carrying on the legacies of John Frank and Colon "Toilet Boy" Campbell quite effectively. 
Andy's latest contribution to driveby journalism  is a rehash of a NC Democrat press release and  an "investigative" piece by the leftist Carolina Public Press that publicizes all kinds of gossip and dirty laundry about state Rep. Cody Henson's (R, of course) marriage:
[…] Henson's wife Kelsey presented copies of text messages and records of phone calls while testifying that Henson continually harassed her, Carolina Public Press reported. "The Defendent will not quit 'texting' the Plaintiff at all hours of the Day," the protector order says.[…]
You know — you CAN set your phone to block texts from certain people / numbers on your phone.  You can simply delete text messages from your phone and not respond to them.  (Problem, solved?) 
MORE:
[…] Carolina Public Press reported this quote from Henson's wife: "Some people don't think that's abuse, or that it's domestic violence," Kelsey Henson said of repeated texts and phone calls. "But it is mental abuse, and that's what the judge stated."[…]
Okay.  So, if people — especially in the legal community — don't think it's actually "domestic violence," why are we being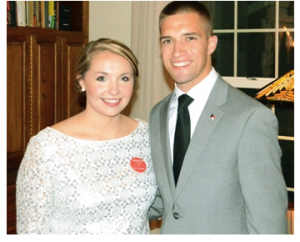 slapped in the face with that verbiage by 'Randy Andy' and his Democrat buddies?
"Mental abuse"?  Hmmm, sounds like what The N&O and WRAL  do to me  every frickin' day.  Time to call the lawyer and go see the magistrate!
Oh.  And you DO have to *love* 'Randy Andy' tossing Henson's prior service in the Marine Corps Reserve into the story.  As though it bolsters the whole "domestic violence" thing.
I live over here in the shadow of Fort Bragg.  I know a lot of folks who have served  their county — or currently are serving — that have never laid a hand on their loved ones in anger.  It's a cheap shot even bringing that up.
MORE:
[…] Henson's position in state government may have prevented his wife from getting help soon. Kelsey Henson told Carolina Public Press that she struggled to get law enforcement officers to intervene on her behalf.

"Every time I tried to report it and called 911 or went to a magistrate to try to get help, I was denied," Kelsey Henson told CPP. "I truly feel that was because of his position."

Henson declined to comment and referred the N&O to his attorney, Michael Edney of Hendersonville. Henson is due to appear in court on March 28 for the criminal summons, Edney said in a statement.

"Rep. Henson looks forward to addressing this allegation in due course through our judicial system, and will not attempt to litigate the matter through the media," Edney said. "Cody will continue to focus his love and energy on his two beautiful children and will continue to represent the people of District 113."[…]
THIS sounds more like the details of a nasty divorce-in-the-making being made public.  It's not uncommon to see slimy lawyers use public humiliation as leverage to force their targets to concede quickly and make it all "go away."   This kind of thing is typically tried on folks who are either prominent public figures or wealthy.  I have a friend — who is both a public figure and wealthy — who got targeted like this during his recent divorce.  His now ex-wife made daily trips to the magistrate to have him written up, charged, and / or arrested for something.  Anything. 
One of the "crimes" my friend was accused of supposedly — according to court records — occurred at a date and time when my friend was having lunch with me and three other friends in a public place. Of course, the media dutifully reported on all of his arrests and charges.  All of that info showed up in Google for anyone to find.
And it took him a pile of money and time to get all of that nonsense dismissed and expunged from his record.
Divorce is no fun.  Especially if you have a lot of money and a respected public reputation.  But 'Randy Andy' left out some key details from the Carolina Public Press story:
[…] CPP has obtained the audio from Kelsey Henson's calls to 911 from last year and early this year. The calls appear to show her trying to get help for abuse, which she said was not physical. […] 
9-1-1 is for EMERGENCIES.  If there is no physical threat, it's hard to call it an emergency. A pastor or marriage counselor sounds more appropriate here.  MORE:
[…] Shortly after the pair separated in April of last year, she tried to schedule a time with a sheriff's deputy to go to the house and retrieve some belongings.

Another call came to 911 a month later, on Mother's Day. That day, she described receiving a disturbing text message from the legislator.

"He said he was going to disappear, and it would be better for everybody if he would just die," she told the operator.[…]
IF this part is true, Mr. Henson needs some compassion and help from professionals — and not attacks from leftist nuts like Deb Butler and stupid 'Randy Andy.'   MORE:
[…] She also told the operator that her husband said he wanted to place a Mother's Day gift in her mailbox and that she refused to check to see what it was. At the time, she was pregnant with her now-6-month-old daughter.[…] 
Okay.  So, there's NO physical  threat — but we're going to insinuate he might have tried to put an IED in the mailbox? (SMDH.)
Apparently, local deputies tried to check on Henson based on the info supplied by his wife:
[…]An officer then met the legislator at the Walmart in nearby Pisgah Forest, a report from the Sheriff's Office shows.

"He has told me he is not suicidal," a deputy wrote, saying the legislator "wants to get away to Raleigh for a few days. They have been having ongoing issues at home and about the minor child."

A deputy arrived at Kelsey Henson's home and spoke with her. According to the report, she told the deputy that Cody Henson had not made comments like that before.

The deputy then suggested she speak with a magistrate about involuntary commitment paperwork or a domestic violence protection order, according to the report.[…]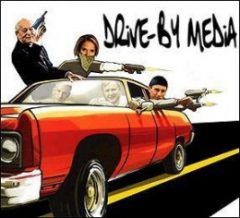 For the record, these protective orders are actually pretty easy to get.  You can walk into a magistrate's office and swear that you fear for your life.  And — BOOM — you are "protected."
Apparently,  there is not much of any — if any — penalty for lying to a magistrate.  The friend I mentioned before?  His now ex-wife was not penalized at all for all of her questionable statements to magistrates.  But his reputation took a beating.
Oh, and here's a thought or two about the Democrats and the driveby media putting Deb Butler out front on this attack on Henson.
In 2012,  Butler ran for state Senate against incumbent Republican Thom Goolsby. She ran TWO creepy ads, with her kitchen as a backdrop set,  talking about: transvaginal ultrasound wands, various and sundry OB-GYN procedures, and – of course – ABORTION.