#ncpol #ncga : Has Ms. Cotham got BIG plans?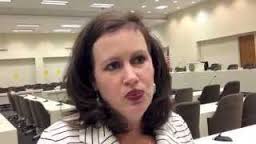 You know we think a lot of Jerry Meek's gal Tricia.
We decided to cruise on by her web site.  Something there struck as interesting.  There is little to no mention of the North Carolina House — where she currently hangs out casting votes to raise our taxes, to regulate us into oblivion, and to sacrifice all of our first-born to Anubis, jackal god of the dead. 
The site promotes her and talks about what she can do for North Carolina — not just her district.  One might think our gal Trish has her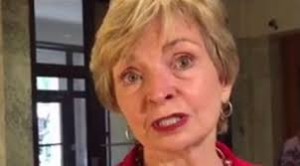 eyes set on a bigger prize.  Something statewide, perhaps? 
There's been a lot of talk about DPI superintendent June Atkinson's (D) future plans.  She hasn't raised any money, and has said she's undecided on running for reelection.  (Great strategy to clear the field for your anointed successor.  Worked well for Jim Long and Wayne Goodwin.) 
Our gal Trish's web site plays up her experience in public education.  According to her twitter feed, she's been hanging out at state board of education meetings and fawning over Atkinson.  Is she looking at becoming the next queen of the "pink palace"?  THAT is what a lot of folks who work on Jones Street are telling us.