#ncpol #ncga: Filing for reelection while the subject of a criminal probe. (Classy.)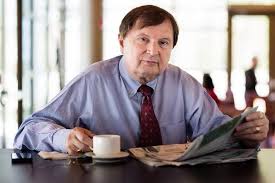 Yessirree. The King RINO himself — state senator Fletcher Hartsell — has filed for reelection.  When we last heard from ol' Fletch, it was June and he was getting himself RE-ferred to a prosecutor by the state board of elections.  
Outgoing state board chairman Josh Howard summed up the referral decision nicely:
[…] "Some of the things in there should make anyone angry," Howard said of the 800 page report that provided the basis of Wednesday's hearing. "Campaign finance disclosures were wholly inaccurate or entirely opaque. At that time, if you're not angry, you're not paying attention. The tie that binds all five of us on this board, Democrats and Republicans, is we have zero tolerance for political corruption. And living off your campaign, which there's reason to believe is going on here, is a form of political corruption." […] 
*Be proud, Cabarrus County.*  THAT is coming from a former federal prosecutor AND an appointee of our current Republican governor.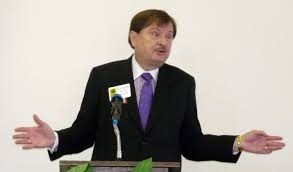 Most people — those with some shame — would step out of the public spotlight while they dealt with their legal troubles.  (But LOOK who we're talking about here.)  
Maybe he's gotten word from Raleigh that the whole probe is getting, um,. "disappeared."  Stuff like that happens occasionally for really politically-connected folks.  Maybe he's just so arrogant that he's putting himself ahead of his constituents and the reputation of his county. 
But take heart, folks.  We posted yesterday about a really big announcement in Concord tomorrow.  We've learned that the announcement will be the coming-out party for a credible primary challenger to Hartsell.
I don't live in Cabarrus County, so I am hesitant to tell those folks what to do.  But, hopefully, they'll review the record of Hartsell's antics — found on this site and in other sources — and do some serious soul-searching before heading to the polls.  Can Cabarrus do better than ol' Fletch?  My gut feeling tells me YES.