#ncpol: Mark Walker (R) gets kissy-face with Lee County Dems, (forgets?) to call local GOPers
That's the take I'm getting from Lee County Republican leaders this weekend in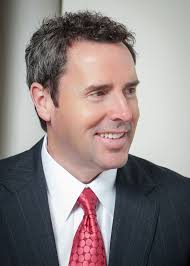 the wake of the publication THIS driveby media article: 
SANFORD — Sitting in the conference room at the Buggy Factory for a few hours may not sound like fun to most, but Rep. Mark Walker enjoyed the opportunity to listen to concerns from area leaders. 

Walker was impressed with what he heard and saw during his meeting with leaders from Sanford, Lee County, and state representatives."I think our goal, first of all, is for us to hear their concerns, specifically in regards to what is going on at the federal level," Walker said. "Sanford and Lee County is on the precipice of some major things. What I take away from this, being a former pastor of large churches and working in business, there is always an element that shows you are ready. In other words, to be a large church or be an large organization you have to think like that. Sanford is thinking that way.

"Of all the places I have been throughout the state, the only other place that I would compare some of the bi-partisan working arrangements is Mount Airy. It is a smaller than Sanford, but you have this understanding from a larger perspective, if we were going to get to that next level, we have to work together and build these relationships. That is what as impressed me most about my visit today."
Walker, a Republican, was elected to his second term in Congress in November, but his first representing the newly-drawn Sixth District. Walker said it was important for him to come to the area and get to know the people and the issues. He also believes it is key in making better decisions in Washington.

"We have only been representing this area for only four months now, since January. Even though we knew the district would change, we couldn't officially come in as a member of Congress because it was a new district. Being visible, listening, building relationships, people say that sounds pretty simplistic, but that is the foundation of getting anything done.

"That's really been our style from the beginning whether it is back in Greensboro, Guilford County, we take those relationships we build over the years as a minster that had nothing to do with politics — whether it is talking about refugee issues, whether it is talking about the some of the inner city issues that we see, hopefully can bring that into communities like Sanford.
Refugee issue has "nothing" to do with politics?  Wow. 
"The other component — whether in the counties of Randolph, Lee and Chatham — it is our job to be here. We just finished six weeks in D.C. and getting this quick hiatus, people say 'you are going on vacation for a couple of weeks,' not hardly. We've got people we have to get out and see, we met with veterans in Pittsboro earlier this week, visted an elementary school we were requested to attend. We enjoy that because it allows us to see the policies of D.C. and how they impact our local communities."

One of the local leaders who took the opportunity to ask Walker questions was Amy Dalrymple, the chairman of the Lee County Board of Commissioners. Dalrymple thought the get-together went very well and was happy to get some information she could share with others.

"I thought we had an excellent meeting," she said. I was really thrilled that he would come and spend time with us and listen to our needs. I look forward to working with him."
SHE is a Democrat.  (FYI) MORE: 
Two of the biggest concerns Dalrymple had for Walker was about the Affordable Care Act (Obamacare) and about the H-2A program. Dalrymple believes both issues have an impact on Lee County. H-2A is a temporary work visa for foreign agricultural workers with a job offer for seasonal agricultural work in the U.S. The H-2A visa program is open to nationals of countries that the Secretary of Homeland Security has designated as eligible to participate.

"In anticipation of this meeting, talking to folks and also what I hear out in the community, there are a lot of unattended consequences of the ACA, it was not a very good bill the way it was written especially for young people who are just getting into the workforce and getting their feet on the ground," Dalrymple said. "They are some of the ones I hear from the most, they're paying $250-300 a month in health insurance and they're 26, 27 years old. So it really makes it hard for them to get a start. I was talking to him about that and the different options and he was sharing with us the timetable and some of the different bills that are on the table."

Walker said it was good that Dalrymple asked him about the ACA and what changes House members are working on in their efforts to either replace and repeal it or alter it.

"The county commissioner chairman asked me something specifically about where we were in the replacement of the Affordable Care Act because the small businesses were still struggling with some of the mandates," Walker said. "We talked a little bit about that, gave her an update and talked about a potential vote as early as next week on some of this."

"A lot of the farmers are concerned about immigration reform and how that will impact the H2A program," she said. "There are a lot of people who are familiar with the H-2A program that feel like that could be a component of immigration reform to expand it to construction and hospitality and that type of thing as far as providing a legal vetted workforce for the country. It's worked for agriculture for 30 years."

The meeting at the Buggy Factory marked the first time state Rep. Robert Reives II had a chance to listen to Walker at one of these meetings. Reives said he was impressed with the way Walker is going around the district.

"He's very, very interested in what we need. I really admire that, he's done that all through Chatham County and coming here," Reives said. "He's been very, very good about listening what our needs are, trying to address those needs. I have been very impressed with his constituent services. 

Reives, a Democrat, added he is happy to see Walker distance himself from the partisan politics and look to do what is best for the people of the district.[…]
Oh, goody.  ANOTHER elected Democrat.  (Lee County DOES have elected Republicans, by the way.) And he's praising this elected Republican congressman for distancing himself from that *nasty* conservative talk. 
"He's been to Chatham several times, had meetings like this with officials, had town halls (meetings) so people get a change to really engage him about issues," Reives said. "It is funny that ACA was talked about here, he had some real discussions with some people in Chatham about ACA. I appreciate that he opens himself up for that, it's important. "I can candidly say that I have not heard at anytime where he 'toed' the party line about anything. He has sat and listened, tried to figure out what concerns and what works here because what might work here could be completely different than other parts of the district and could be completely different from the party platform, but that doesn't mean it doesn't work here. I really think he goes out of his way to listen to that."
Soooo — the Democrats are getting the impression Walker doesn't really stand for ANYTHING?  Especially that icky Republican platform?