#ncpol: Mark Meadows for WH chief of staff ???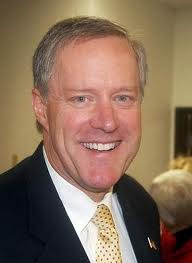 That's the word coming from DC drivebys:
[…] Several Trump confidantes reached by ABC News said the president is considering multiple names as possible Kelly replacements, among those, top economic adviser Gary Cohn, Office of Management and Budget director Mick Mulvaney and Rep. Mark Meadows. […] 
Personally, I think it's Mulvaney's job if he wants it.  Though, you'd have to think long and hard about taking it.  The two guys who have had it have been beaten about the head and run off. (Word is that current COS Kelly is on his way out.)
Congressman Mark Meadows, initially a Cruz backer in the presidential primaries, has been  one of Trump's closest allies on The Hill.