From the NC Dem "Great Hope" to a holding cell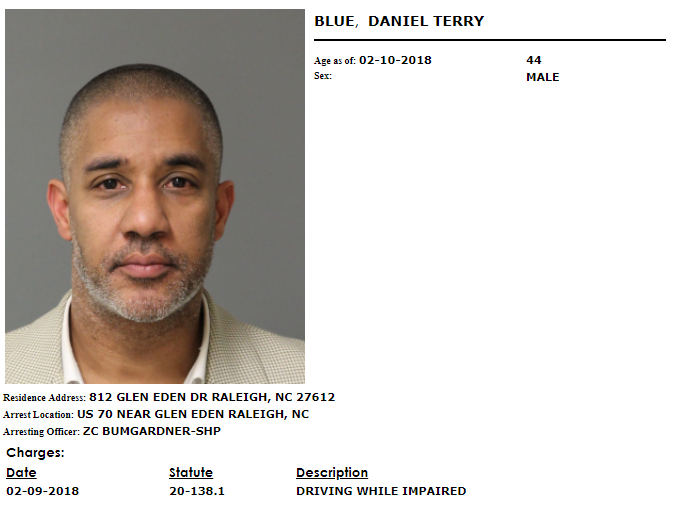 North Carolina Democrats were counting on him as their next big star.  Dan Blue III, son of former House speaker and current senator Dan  Blue, has chaired the Wake County Democratic Party and had been a regular fixture on NC Spin.  He was the Democrat nominee in the 2016 state treasurer's race.  There was talk of grooming him for bigger and better things.
Well, that apparently came screeching to a halt on Friday afternoon.  According to Wake County authorities, Blue was arrested at 1:40 AM on Friday for driving under the influence.
Some will take a partisan opportunity and giggle about this with wicked pleasure.  Hopefully, most will rejoice that no one — as far as we know — got hurt, pray for Blue's family, and hope that he gets some help.