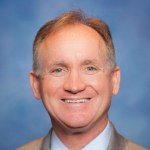 That's the word we're hearing — that former Civitas boss Francis X. DeLuca (FXD) is seriously contemplating a run for the congressional seat to be vacated by the retiring Walter Jones in 2020.
DeLuca, since leaving Civitas, has stepped up his media game in the district significantly.  He has a regular weekly appearance on at least one popular radio talk show in the district.  DeLuca also devoted an inordinate time pre- and post-retirement from Civitas speaking to Tea Party and other activist groups within the Third District.
It's our understanding that DeLuca has also discussed a run with a number of political heavy-hitters on the ground in the Third.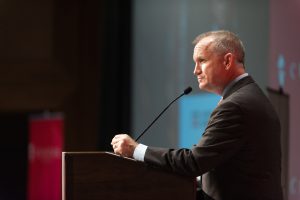 I've got mixed feelings on DeLuca.  He got in some good licks against some well-deserving targets while at Civitas.  But he was often way too soft on GOP malfeasance.  (Much of that, however, can  probably be blamed on the influence of his then-bosses Art Pope and John Hood.)
If DeLuca throws his hat in the ring, he will be the latest big political name in an already very crowded GOP primary field.  There are at least three sitting legislators — senator Harry Brown, Rep. Mike Speciale (and one other House member) — seriously contemplating runs for the seat.  NCGOP vice-chairman Michele Nix is also reported to be seriously eyeing a run for the Third.
It wouldn't be a shock to see Phil Law and Scott Dacey — the runners up for the seat in May — back in the 2020 mix.  There may be others we haven't IDed yet.  A lot more can happen over the next year to eighteen months.