We reported earlier about somebody polling on the possibility of former Civitas boss Francis DeLuca running for a Wake County NC House seat.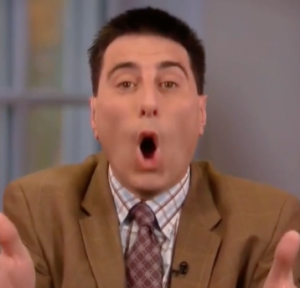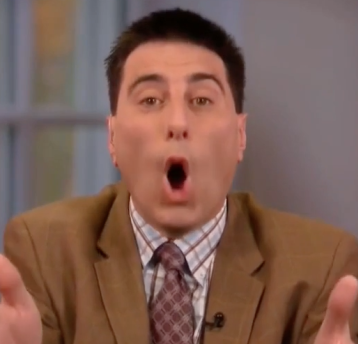 Well, that apparently got some drivebys motivated to do a little work.  Here's what one of them — McClatchy's notorious "Toilet Boy", methinks — came up with:
[…] Some voters in House District 49 got a phone call recently with an odd polling question: In this year's election, would they support incumbent Democratic Rep. Cynthia Ball or Republican Francis De Luca? The question was surprising because De Luca — who's retiring as the longtime leader of the conservative Civitas Institute — hasn't announced any plans to run for N.C. House. "News to me," De Luca said on Twitter after he was told about the poll. "Who did this poll? I just checked and I apparently do live in HD49."

The Wake County Republican Party commissioned the poll, according to N.C. Republican Party executive director Dallas Woodhouse. "There has been tremendous interest by our chairman, grassroots, elected officials and of course the Wake County Party in encouraging Francis to enter public service as he leaves Civitas," Woodhouse said in an email, adding that party leaders are "conflicted" because De Luca is one of the GOP's nominees for the state elections and ethics board. But the polling found that De Luca's name ID in the Wake County district is "tremendous," Woodhouse said. "There is no doubt that the argument made by Wake County is correct that Mr. De Luca would uniquely put that race in play, and would at a minimum require significant resources from Democrats to hold that seat. But there is only one Francis. Clearly his supply is far short of his political demand even within our own party."

As of late Wednesday, no Republicans have filed to run against Ball, who narrowly defeated incumbent Republican Rep. Gary Pendleton in 2016.