NCGOP's treasurer has a history of financial reprimands, penalties
If you check out the North Carolina Republican Party's campaign finance filings with the state board of elections and the Federal Elections Commission, you will see they are signed by one Jason Lemons, identified as the party's "treasurer."
Lemons is currently chairman of the Harnett County Board of Education.  A search of state campaign finance records show that he's been signing off on NCGOP campaign finance filings as far back as January 2017.
Yet, if you dig a little further into state records, you'll find that other Republican organizations whose finances were managed by Lemons have been fined and reprimanded repeatedly by state elections overseers.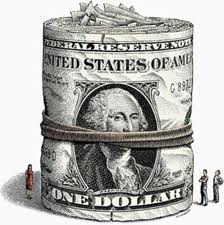 In March 2017,  the state board reprimanded the Harnett Republican Executive Committee $500 for the late filing of campaign reports.  State records indicate that Lemons paid the fine with a personal check. 
In April 2017, the Harnett County GOP's Building Fund was reprimanded and fined $500 for late filing of campaign reports. State records indicate that Lemons paid the fine with a personal check. 
And then there's THIS email also from state elections overseers in April 2017:
Mr. Lemons,

It was a pleasure speaking with you this morning. I am writing you to inform you that you will need to amend all of your disclosure reports. You have the incorrect reporting dates on all of them. You used the reporting dates of 01/01/16 – 12/31/16 on all of your reports. You submitted organizational paperwork to our office received on 03/09/16, stating that your committee organized on 03/03/16. According to information you provided regarding when your committee first organized, are the correct reporting dates for your amended reports. Please make sure your campaign finance transactions coincide with the correct reporting periods. Please also make sure you have a minimum of two pages for each report […] You may need additional reporting forms, depending on your campaign finance activity.[…]

Please amend the following reports

You informed me this morning that upon completing the amended reports, you will be resigning and a new treasurer will be appointed. I have attached a statement of organization form for the new treasurer information. Please feel free to contact me if you have any questions or need additional assistance. Thank you for your cooperation

Gwyniece George
Compliance Audit Assistant
Campaign Finance & Operations Division
Phone: 919-715-9208
In January 2018, state records indicate The Second Congressional District GOP was reprimanded and fined $500 for the late filing of campaign finance reports.  State records indicate that Lemons paid the penalty with a personal check.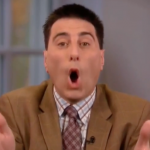 After reading this, one would have to wonder WHY NCGOP leadership thought Lemons would be an ideal candidate for overseeing the much larger, more complex North Carolina Republican Party finances.
Well, the answer to that question may lie no further than the 1993 edition of The Campbell University yearbook.  Inside that publication, you will see that Mr. Lemons served on the university's student government association with three individuals destined to be well-known within North Carolina Republican circles:  Dee Stewart, David Lewis, and Dallas Woodhouse.