NCGOPe not so interested in playing nice with conservatives as November looms ahead


The usual post-primary strategy involves reaching out to your former rivals and patching things up as you prep for battle against the other party in the general election.  Some  NCGOPe types are turning that tried-and-true strategy on its head this year.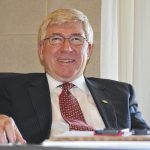 In Moore County,  we had a pretty vicious GOP primary for state Senate between incumbent Tom McInnis and Whispering Pines mayor Michelle Lexo.  McInnis ran a hard-nosed, aggressive campaign that had the full blessing of Raleigh's GOPe leadership and the special interests who run that town.  Some are arguing that McInnis's strategy during the primary was more had-nosed and cut-throat than anything he had ever tried against the Democrats.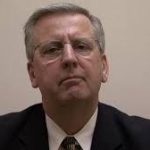 The smoke has cleared.  McInnis got renominated.  And yet there has been no apparent effort by the McInnis camp to reach out and patch things up with Lexo and her supporters.  You would think a mostly-unified GOP organization would be a good thing headed into November.  (One would think so.)
Let's head east to Senate District 1.  GOP senate nominee Bob Steinburg can't get his primary opponent off his mind.  It's been four months since he dispatched Clark Twiddy.  It's about two months until the general election.  Twiddy has stayed below the political radar — basically on radio silence.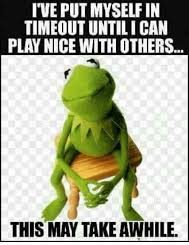 Phil Berger rolled into Edenton on September 11 to help Steinburg raise some money for his campaign.  My sources on the scene tell me Steinburg devoted an inordinate amount of time at the Edenton event —  more than for his general election Democrat opponent — to bashing Clark Twiddy.  One would have thought Twiddy was also on the November ballot.
I also understand there was other controversy at the Steinburg event.  Candice Hunter, who challenged Steinburg ally Ed Goodwin in the House district 1 primary, showed up seeking to make amends and donate some cash to Steinburg's effort.  Sources on the scene report she was verbally abused and physically removed from the event by Steinburg campaign aides.
Granted, these are just three examples.  But the fact they are public knowledge,  and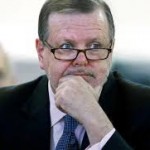 Berger, Moore, Hayes, et.al. are silent on the matter, is disturbing.  Maybe they believe that there are so many sheep beyond the Raleigh beltline willing to mindlessly show up and mark the Republican line that they don't need diplomacy or good manners or nice play.
Who knows?  Maybe they are right.  But in this climate, is it worth the risk to find out?