We reported earlier on a NCGOP chairman candidate's forum in Lee County.  Establishment favorite Craig Collins sent a surrogate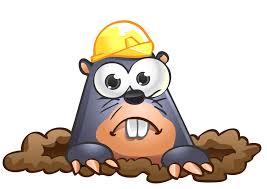 — a woman named Valerie — to speak in his stead.  On video, she identified herself as an alumna of Campbell University and former president of The College Republicans.
A couple of well-connected moles in our fair capital city watched the video of the forum, and contacted me with some info that "Valerie" left out.  She is Valerie Procopio, currently an employee of lobbyist Laurie Onorio.  Onorio is a former VP of The Stewart Group, a political consulting firm run by Dee Stewart — currently running Collins's campaign for chairman. (My moles tell me Onorio also worked in Tom Fetzer's lobbying firm before setting out on her own in the lobbying world.)
Valerie is also a board member of Conservatives for Clean Energy — the Stewart directed vehicle fighting to preserve solar energy mandates and subsidies at the state level.