NCGOP leadership races 2013: AND THEN there were four ….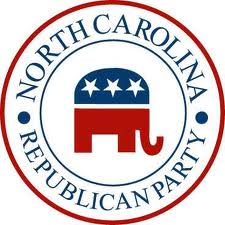 The race for NCGOP vice-chairman got a little more crowded this week.  Joyce Krawiec of Forsythe County announced on Facebook her intention to seek the #2 post in the state Republican Party:
Friends, I wanted to let you know, that I have decided to seek the position of NC GOP Vice Chair. After much thoughtful and prayerful consideration, as well as encouragement from many of you, I made this decision. My decision has nothing to do with the other three candidates running for vice chair. They are all good candidates and I have no doubt, they would do a fine job. I do feel that I have something to offer our party and I hope that I will be able to reach out to all conservatives and form a coalition that will make us much stronger. I hope to meet many of you at upcoming events and will attend as many as I can. However, since I made the decision so recently, I have many commitments already made and must honor those. But I will be at as many events as I can. Hope to see you there.
Krawiec recently made news when she was appointed in October 2012 to fill the unexpired term of state Rep. Larry Brown (R) — who passed away that month.  She is the North Carolina grassroots coordinator for The Federation of Republican Women and the North Carolina coordinator for FreedomWorks.
In addition to Krawiec, the announced field for vice-chairman includes former Guilford County GOP chairman Marcus Kindley, Tea Party activist Dave Goetze, and former legislator Glen Bradley.  (Sources tell me that one more high-profile candidate is seriously considering jumping into the vice-chairman race.) 
Former Wake County GOP chairman Claude Pope and Mecklenburg County businessman Jack Brosch are facing off for the party chairman's post.
Voting will take place at the NCGOP convention this summer.