NCGOP HQ whipping NC House members to attend April 30 showdown over Hasan
Legislators saved the necks of David Lewis and Dallas Woodhouse the last time around.  This time, the Jones Street crowd is being called on to help deep-six NCGOP chairman Hasan Harnett. Check out this email: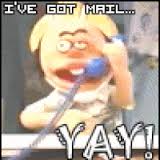 From: Jim Burton <jim@nchouserepublicans.com>
Date: April 22, 2016 at 6:42:25 AM EDT
To: Jim Burton <Jim@nchouserepublicans.com>
Cc: Madison Shook <Madison@nchouserepublicans.com>, Chris Pittman <chris@nchouserepublicans.com>, Dylan Finch <dylan@nchouserepublicans.com>
Subject: Fwd: Can you send to your members???

The state party asked that I send the message below to you regarding the April 30th meeting and the State Party convention registration deadline is today.

State House and Senate Members –

We have heard that there is some confusion regarding the Executive Committee meeting on April 30th and participation by elected officials. As an elected NC House or NC Senate member, you are eligible and invited to participate in and vote at all Executive Committee meetings per the North Carolina Republican Party Plan of Organization. Important decisions will be made at the meeting and I hope you will be able to join us.

As a reminder, the meeting will be held on April 30th at the McKimmon Center in Raleigh. Registration will be from 9:00 a.m. – 10:00 a.m. The meeting notice is attached.

Another important event for you to join us for is the 2016 NC GOP State Convention. Please make sure you register by April 22nd! www.ncgopconvention.com. Committee reports are now available online – be sure to read the Plan of Organization Committee report for an item that will affect you!

Best Regards,
Katie

—
Katie Sullivan
Senior Political Director
North Carolina Republican Party

—
Jim Burton
202-494-7163
NC House Republican Caucus
jim@nchouserepublicans.com
*You just gotta love the DC phone number for the North Carolina House Republican Caucus's top staffer!*  (Talk about out-sourcing!) 
But, I digress.  The powers-that-be are getting ready to stick it to the folks outside the beltline ONE MORE TIME.  The party is for the people to control and use to keep a check on things.  Allowing elected officials and their in-town cronies a veto on decisions made by the grassroots — to protect themselves from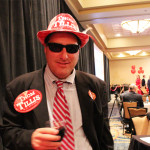 the, um, rabble — is outrageous.
All electeds need to stay out of this.  I encourage all of you to keep track of any electeds you see at that meeting.  We'll gladly publicize the names here, and — of course — give them an opportunity to explain themselves.