#ncgop: "Dude, where's my web site?"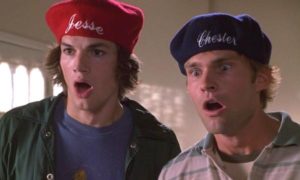 The lefties are going nuts on social media. They are savaging the NCGOP for allegedly ruining public education.  They are savaging the GOP majority on Jones Street over redistricting.  They are ripping a federal judge nominee from North Carolina a new one. And, yet, it appears Team Dallas has waved the white flag on the cyberspace front.
I decided to check in on the state GOP website this weekend.  And, lo and behold, it appears to have been abandoned on June 20, 2017. At least, that is what you would deduce from clicking on the "latest news" link: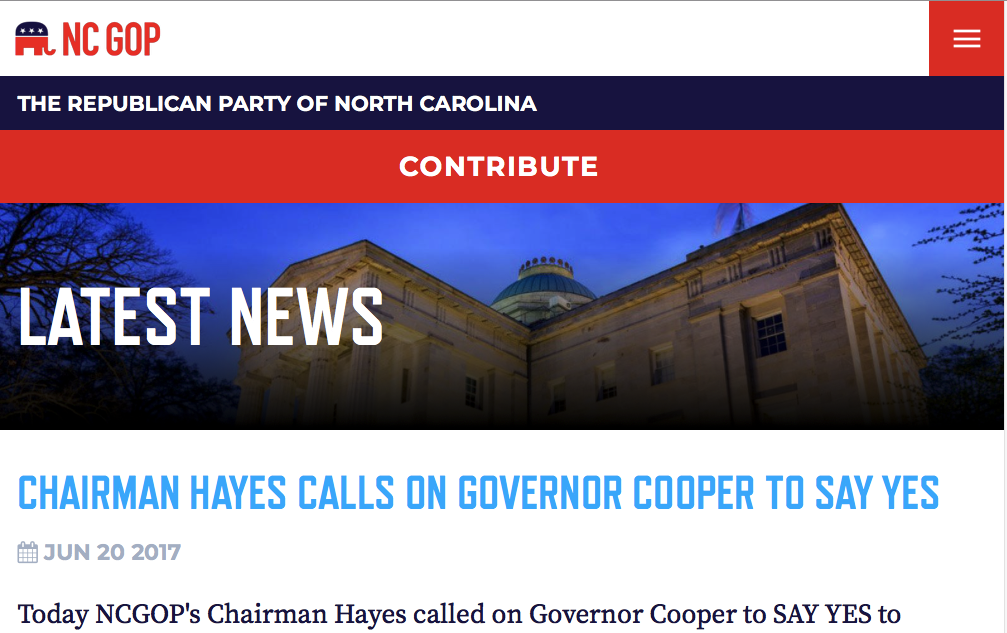 So.  NOTHING newsworthy in the last seven months?
The timing of the abandonment is interesting.  Robin Hayes got reelected chairman on June 3.  
I also tried checking to see what was going on with Republicans across the state: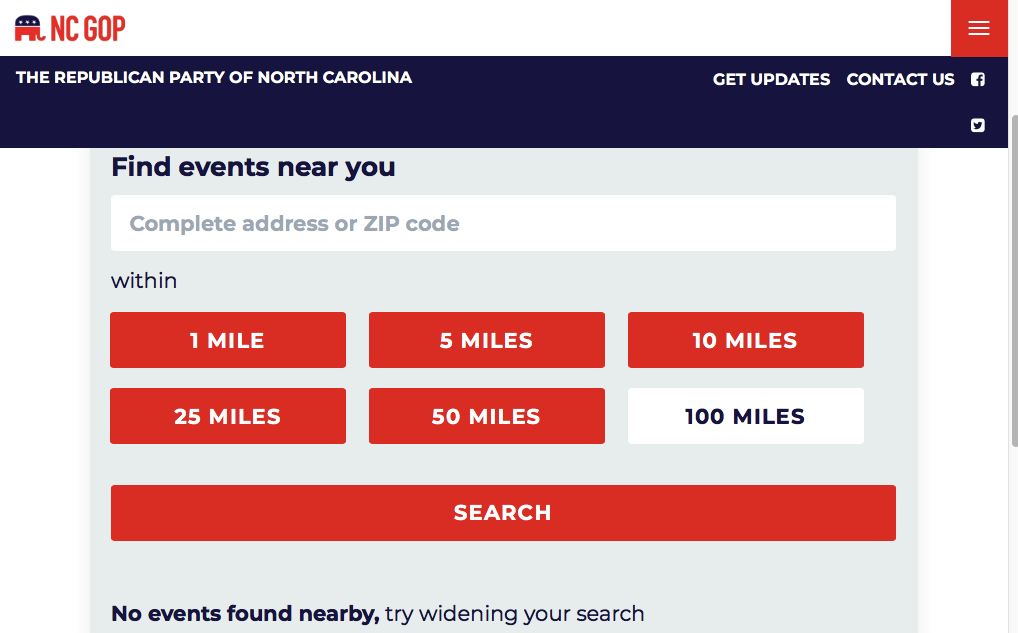 That's right.  According to this, there is absolutely NOTHING GOP-oriented scheduled within 100 miles of me (which includes Raleigh).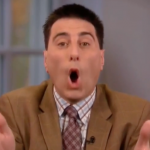 There's no information on the state GOP staff or the party leadership or even the top-level elected officials.
Let's contrast that with what state Democrats have.
They've got a mobile friendly site that helps you connect with Democrats county-by-county.  They have up to the minute social media feeds. They've got directories for ALL of the top-level Democrat leadership. There are also resources there for candidates and potential candidates.  (*Kinda gives you a warm feeling about the 2018 ground game, huh?*)
It would be interesting to see if someone has been getting paid to maintain the NCGOP site since June.