#ncga: WHY are Republicans protecting state funding for radical leftist non-profit?
Here it is, plain as day, in legislation currently being pushed through Jones Street by our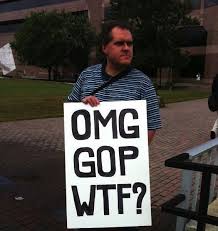 Republican majority:
[…] "SECTION 8.37.(b) In implementing budget reductions for the 2015-2017 fiscal biennium,

the State Board of EducationDepartment of Public Instruction shall make no reduction to funding or positions for (i) the North Carolina Center for Advancement of Teaching and (ii) the Eastern North Carolina School for the Deaf, the North Carolina School for the Deaf, and the Governor Morehead School, except that the State BoardSuperintendent of Public Instruction may, in its discretion, reduce positions at these institutions that have been vacant for more than 16 months. The State BoardDepartment of Public Instruction shall also make no reduction in funding to any of the following entities:

(1)  Communities in Schools of North Carolina, Inc.

(2)  Teach For America, Inc.

(3)  Beginnings for Parents of Children who are Deaf or Hard of Hearing, Inc.[…]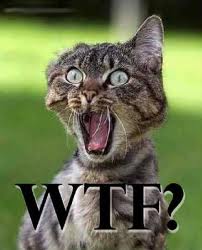 First of all, why is the state subsidizing even a smidgen of these non-profits?  Second, how often do you come across legislation BANNING the defunding or reduction of funding for something?  Nobody — NOTHING — is entitled to OUR MONEY. 
Clearly, there are some powerful interests in Raleigh looking out for Teach For America.  Could this be an early solid thrown to our incoming Republican DPI superintendent Mark Johnson?  In an interview with me earlier this year, Johnson admitted that he has been quite active in something called Leadership for Education Equity (LEE) — which is seen as basically a spin-off and kissing cousin of TFA.  (Eric Guckian, Pat McCrory's former education adviser, is a VP with LEE.) 
Let's learn a little more about Teach For America:
Teach For America launched a quarter-century ago with a mission to fill a critical teacher shortage, but critics contend it has drifted far from those origins.

Perhaps the best illustration of this mission creep is in the organization's own priorities, which it published after President-Elect Donald Trump last month named charter school advocate Betsy DeVos as his choice to run the Department of Education. Those policies, "core to our mission," include protecting so-called "DREAMers" — children who came to America when their parents immigrated illegally — from deportation.

The group also calls for ending the "school-to-prison pipeline," creating "culturally responsive teaching," and providing "safe classrooms" for Muslim, LGBT, and disabled students and teachers. The notion of "safe classrooms" for LGBT students includes support for radical transgender bathroom provisions.

Those priorities are sure to roil social conservatives, particularly since federal taxpayers contributed almost $38.2 million to the outfit in 2015, about 12 percent of its $318 million in revenue. A host of state governments also contribute tax dollars to the organization. But critics contend that even people who agree with those goals should find it perplexing that they would occupy a position at the center of an organization dedicated to improving American education.

"You could say they're more into frou-frou, not academic," said Betty Peters, a member of the Alabama Board of Education. "I just don't know why it's in the state budget. I never saw anyone say it made a difference in places where they couldn't get good teachers."
So, TFA got FEDERAL FUNDS to fight stuff like North Carolina's HB2.  And here they are getting special protections from the Republican majority in the North Carolina legislature. 
Wait, there's more — from Lady Liberty: 
In the past, I've touched on Teach for America (TFA) and it's offshoot, Leadership For Educational Equity (LEE).

I recently reported on them when I found LEE money and Bloomberg money in the NC Superintendent race — for a Republican.

I just want to re-state what TFA and LEE are: Politically motivate recruiting groups, masquerading as subpar and taxpayer subsidized teacher training schools, whose main purpose is to seat it's acolytes in places of political influence in order to further their specific 'educational' agendas. Those 'educational' agendas are often skewed a particular way and it's not to the center or right.

I just want to lay it out clearly here. It's not just my personal opinion that these groups are more politically directed than education directed. It's fact. […]
And they are living off of our tax money.
And, last but not least, here's Michelle Malkin: 
It's increasingly difficult to tell the difference between Teach for America — whose leaders are at the forefront of inflammatory anti-police protests in Baltimore, Ferguson, and now McKinney, Texas — and left-wing activist groups such as Organizing for Action (President Obama's partisan community organizing army).
Guess what, taxpayers? You're paying for it!

Wendy Kopp founded Teach for America in 1989 after writing her Princeton University thesis on the need for a "national teaching corps" of elite college grads who would serve students on short-term stints in low-income neighborhoods. The do-gooder group has exploded into a massive, nonprofit business.

"Between 2000 and 2013, " researchers at the National Educational Policy Center reported, "TFA's yearly operating expenditures increased 1,930 percent — from $10 million to $193.5 million. Of those expenditures, TFA annual reports show that about a third of operating costs are borne by the public." Individual TFA chapters have raked in millions in federal AmeriCorps grants, supported by leaders in both political parties. Large corporations (including $100 million donor Wal-Mart), philanthropic foundations, and individuals have pitched in nearly a half-billion dollars in tax-deductible charitable private donations.
Teach for America spends copious amounts on advertising, lobbying and public relations to hype its academic benefits, but its record on producing benefits for students is mixed. Government teachers' unions don't like the organization's fast-track "boot camp" training or its support of public charter schools. But those concerns pale in comparison to the divisive, grievance-mongering activities of the group's increasingly radicalized officials and alumni.

TFA's most infamous public faces don't even pretend to be interested in students' academic achievement. It's all about race, tweets and marching on the streets.
In Durham, North Carolina, two Teach for America officials led costly traffic blockades over the Ferguson, Missouri, shooting last December. North Carolina blogger A.P. Dillon identified protester Rachel Schankula as a TFA executive coach and program director dating back to 2001. Protester Robert Terrell Stephens, cited by police for attempting to incite a riot, is currently TFA's director of alumni teacher leadership and also served as a community organizer for Obama for America.
Deray McKesson, described by TFA as a "protestor," is a finalist for the organization's $10,000 Peter Jennings Award for Civic Leadership, which will be announced next month. He briefly taught sixth-grade math for the program before graduating to full-time racial rabble-rousing.

A gushing New York Times reporter credited McKesson and his social justice warrior partners with building "the most formidable American protest movement of the 21st century to date." He uses Twitter to jump the gun on every police-related shooting across the country. He fanned the flames over the bogus "NAACP bombing" in Colorado Springs. This week, McKesson scurried to McKinney, Texas, along with the Nation of Islam, New Black Panther Party, and assorted rent-a-mob professionals, to turn a pool party fight into an international incident.
"We are currently at the McKinney Police Department, occupying space," he breathlessly reported. One of his fellow peace-loving instigators at the rally thundered: "[W]e're setting the stage for a terrorist attack in this country, and the group is not going to be ISIS."
Another fellow TFA traveler is Brittany Packnett, the executive director of St. Louis's Teach for America chapter. She's also a finalist for the group's Peter Jennings Award and a McKesson ally. They published a Ferguson newsletter together, distributing it to activists around the country — and inside the Justice Department. Her Twitter profile shows her making the debunked "Hands up, don't shoot" gesture in front of a line of police officers. Credited with putting the "#BlackLivesMatter" Twitter hashtag on the map, the 29-year-old St. Louis-area activist was tapped by President Obama to join his federal policing commission.
Packnett briefly taught third grade as a TFA instructor in Washington, D.C., before diving into political organizing to represent "our collective truth" and promote "the urgency of now."
Packnett pointedly praises "the fact that TFA has consistently had my back" in her quest for "disruptive change and systemic change." She bragged that TFA co-CEO Matt Kramer accompanied her to protests in St. Louis. Another proud moment for TFA's St. Louis leader: Her conversion of a 25-year-friend who went from having actual jobs as a pharmacy technician and furniture store employee to becoming a "field organizer for the Organization for Black Struggle."
Teach for America has transformed itself into a recruiting center for militants bent on occupying themselves with anything other than imparting knowledge and academic excellence to children in the classroom. When a government-funded outfit abandons education as its mission in favor of social agitation, it's time to cut off the taxpayer pipeline.
There may be federal requirements that force us to allow these people to operate in our state.  But that's something for our Republican majority in Washington to look into.  Right now, I see Republican legislators protecting this rabble.  And THAT is inexcusable.  Get these people, and their B.S., OUT OF THE STATE BUDGET NOW.