#ncga: WHO is Joseph Dollar?
"Who is John Galt? "
— Ayn Rand, Atlas Shrugged
———————————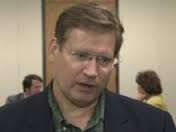 Bob Dole has been renowned for referring to himself in the third person.  Could we have a similar case RIGHT NOW in the North Carolina House?
Let's look at the curious case of state Rep. Nelson Dollar and his treasurer Joseph Dollar.  In 2007, the Cary legislator sent in a document to the state board of elections announcing his new campaign treasurer:
[…] Mr. Robert "Bob" Dascombe has retired as Treasurer of the Dollar for House Committee, STA-BND85H-C-001 (181002), effective September 30, 2007.

Enclosed please find the completed Certification of Treasurer form to appoint Joseph Dollar as Treasurer and a revised Statement of Organization form.         

This appointment is temporary until a permanent Treasurer is named; […]
I guess "temporary" is a relative term.  As of January 2015, Joseph Dollar was still listed as campaign treasurer.
By reading this documentation, one would think that Joseph Dollar and Nelson Dollar are TWO DIFFERENT PEOPLE.  (Brothers, perhaps.) But, if you look closely, the handwriting in the signatures of both men appears quite similar. 
But, let's take it one step further.  If you refer to the state ethics forms legislators are required to fill out, you learn that Rep. Dollar's full name is JOSEPH Nelson Dollar.
Hmmm.  Very similar handwriting.  Both men have names including the words "Joseph" and "Dollar."  Could this be a Jekyll and Hyde thing?  Could the legislator be trying to make people think these are two different people?  (Then, the question becomes: WHY?)  Could he simply be emulating his hero Bob Dole?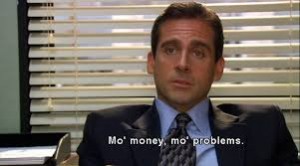 If he is acting as his own treasurer, Dollar would not be the first.  In fact, senator Fletcher Hartsell is managing his own campaign finances.  (Um, that — from Dollar's standpoint — might not be the best example to bring up.)
If Nelson and Joseph are the same person,  his (their?) tenure as treasurer got off to a rocky start.   In 2010, the state board of elections fined the Dollar campaign for failing to file campaign reports.     Here, the Dollar campaign responded.
In 2012, then-director Gary Bartlett wrote Dollar offering to settle the two year old $1500 fine with Dollar for FIFTY DOLLARS.  (What a bargain.)  Not surprisingly, the Dollar campaign took the deal.