#ncga: Whining about office space, ignoring scandal and other real news. Welcome to Driveby-LaLa-Land.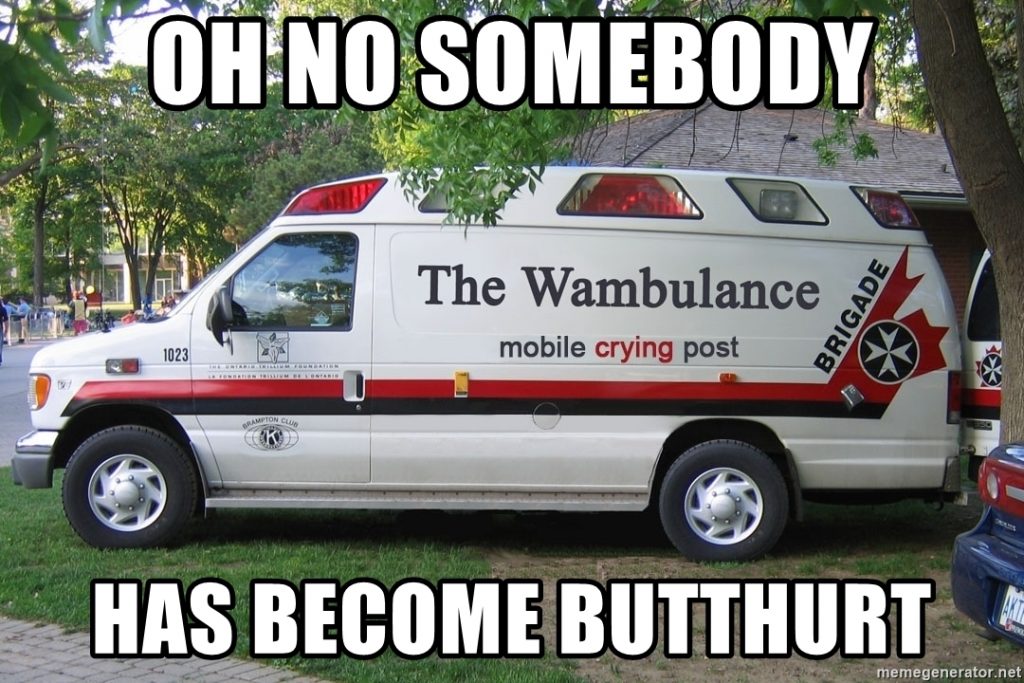 Apparently, the small band of driveby media types  that loiters in the legislative building is having to move to new office space.  And THAT has them upset.  Never mind all the corruption and malfeasance infesting our legislative branch.
Office space is WHAT is important.  Take it from WRAL's Laura Leslie, who amazingly still has a job covering politics after her social media malfeasance went viral. Her hairy gorilla butt must REALLY be hurting:
For 56 years, ever since the Legislative Building opened, media organizations have had workspace across the hall from where news conferences are held and downstairs from the House and Senate chambers.

But that's about to change, and legislative leaders don't want to talk about why.

Legislative Services Officer Paul Coble has decided to move the press to a smaller space in the basement in the farthest corner of the building.[…]
After her social media temper tantrum against all things conservative and Republican, is she really that shocked that Republicans, who still run the legislature, don't want to talk to her?
MORE:
"[It's] as distant from the action as you could possibly be, which will make it harder for reporters to keep tabs on what's going on in the building," said Colin Campbell, editor of NC Insider, a state government news service. "We'll be farther from the floor when there's a meeting called with very little notice, and there'll be a reduction in space, which will mean fewer reporters have dedicated space."
What's his beef?  Most of his work has been done among the men's room urinals.  He ought to be OK as long as there is a public restroom relatively close to the action.
MORE: 
[…] The new space for reporters is 25 percent smaller than their current office, which already is often overflowing with journalists – not to mention the politicos and members of the public who drop in constantly to meet and talk to reporters from across the state. The new press room will be far from the public's eye, across a darkened parking garage and down a featureless hallway.

"I think, in the nature of doing good journalism, it's important for us to be visible and also important for us to be near the action," said Jeff Tiberii, a reporter for WUNC radio and the current president of the Capitol Press Corps.[…] 
Well, get up and walk around.  A radio reporter surely doesn't have that much stuff to lug around.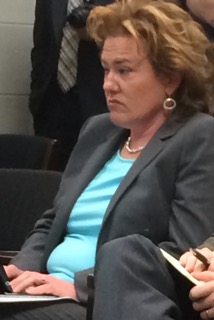 I was a driveby once —  before the age of email and websites and smartphones.  (We did have pagers and flip-phones, mind you.   Also, I occasionally encountered a Fox affiliate reporter named Dallas Woodhouse.)  I was rarely at my desk — except at deadline to hammer out a story.  I was usually wandering around my beat — keeping my ears open and talking to sources and other key folks.  Folks who NEEDED to talk to me had my pager or cell phone number.
Sitting around your office waiting for legislators to drop in and tell you what you need to report is NOT journalism.   Operating that silly FUBAR meter is not journalism.  Press conferences are pure showmanship and propaganda.  They are what the politicians want you to pass on to your readers and viewers.
I haven't set foot in the legislative building since 1995.  And I own that place.  I regularly scoop the esteemed "Capitol Press Corps"  — who quite often find themselves quoting this site or using it as, um, inspiration for their work.
It's much easier to be mobile now than it was in my day as a driveby.  Computers are much smaller.  Smart-phones can shoot quality video and do a lot of stuff you used to depend on a computer for.