#ncga: Where WERE House Democrats?
The House Democrat caucus, their useless governor, their crazed fans out in the hinterlands, and some of the drive-by media have kept alive a conspiracy theory alleging that Speaker Timmy and his sidekick Mr. Lewis orchestrated some trickery to get the budget veto overridden.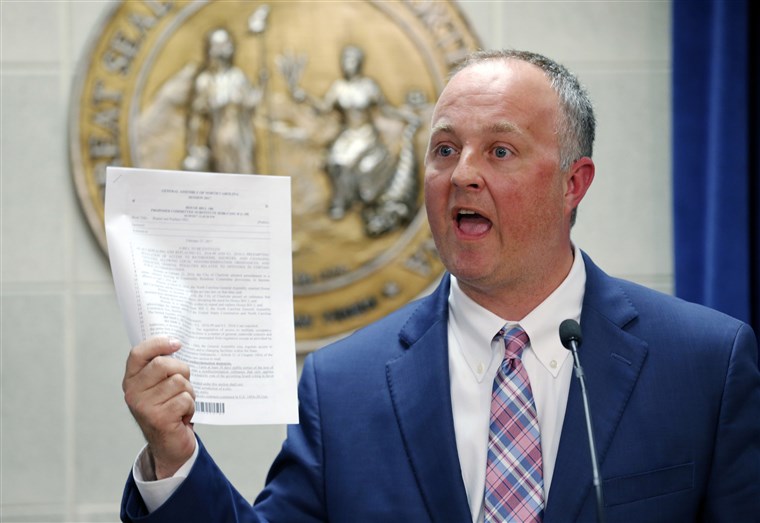 We heard claims that Democrats were bamboozled while they attended 9-11 ceremonies.  (The governor and ONE legislator were the only Democrat players attending 9-11 remembrance affairs.)  WRAL dug a little further into the question of the Democrats' whereabouts  at the time of the veto override:
We may never know for sure what happened in the run-up to Wednesday's big budget veto override vote, but we do know this: The folks in the legislature don't trust each other.[…]
A lot us don't trust the drive-by media OR either party's leadership on Jones Street.  Soooooo — how is this news?
MORE:
Accusations, conspiracy theories and spin swirled inside the statehouse Thursday as Republicans and Democrats pointed fingers over a day that will long be remembered in North Carolina politics – and some may never forgive.

Republicans questioned whether Democrats missed Wednesday's vote because they were drawing new legislative maps in secret. Democrats said Republicans set a trap, purposefully making it seem like there wouldn't be votes in a morning session, then blasting a $24 billion budget override through a half-empty House.

Republican leadership denied this repeatedly, insisting that a misunderstanding on timing left an opportunity, and they took it.

Fifty-five of their members showed up for this 8:30 a.m. session, and only about 15 Democrats. House Speaker Tim Moore had said for two months: When Republicans had the numbers to overturn Gov. Roy Cooper's veto, they would.

"There was no plot," said Rep. Jason Saine, R-Lincoln, one of the House's top budget writers, "other than the announced plot that we've always announced."

Much suspicion centered Thursday on a text message sent to at least one Republican House member: Rep. Larry Yarborough, R-Person.

The message told him to be in his seat at 8:30 a.m., and Yarborough showed it to House Minority Leader Darren Jackson after Jackson publicly called out his GOP colleagues, asking on the House floor whether any of them knew the veto override would come up Wednesday.

The text predicted Democrats would try to push through a motion on redistricting in the morning session and to be there to block it, Jackson said.

Jackson, D-Wake, believes this was pretext, an excuse to give rank-and-file Republicans so they'd be ready to go for the override vote, without telling them it was coming and risking a leak.

Until he saw that text, Jackson said, he believed the vote turned on a misunderstanding between himself and House Rules Chairman David Lewis, who he said told him there wouldn't be votes in the morning session, a message Jackson relayed to his caucus. Lewis, R-Harnett, also told WRAL News Tuesday night there wouldn't be votes during the 8:30 session.

"(Seeing the text), that's the first time that, in my mind, I put together what had happened and said, 'Oh no, this was intentional,'" Jackson said Thursday.

Moore and other leaders have denied any such plan. Yarborough said he showed Jackson the text to show there was no conspiracy, to show that, "we thought you guys were pulling something," he said.

Yarborough said he gets routine reminder texts about session from leadership because he commutes from Roxboro.

"We get (texts) almost every day," he said. "The Democrats are trying to pull something every day."

Saine confirmed that rumors circulated among Republicans on Tuesday that Democrats might pull a fast one on redistricting, making it particularly important for Republicans to be in session. Rep. Jon Hardister, R-Guilford, the majority whip, said no caucus-wide message went out but that there was talk Democrats might try something, and he said Republicans had been told to attend sessions just in case.

What they could possibly try, with redistricting already proceeding under a closely watched, court-ordered process, is not clear.

Other Republican House members said they get occasional reminders to show up for session, though most of the dozen-plus rank-and-file members WRAL News spoke to Thursday said they didn't get one for Wednesday morning.

"I didn't get squat," said Rep.Ted Davis, R-New Hanover.

"We've just been told every day in caucus to be in our seats," said Rep. Jeff McNeely, R-Iredell. "We were shocked (by the vote) just like everybody else." […]
Again,  these people are elected to be in their seats representing us when their respective chamber is in session.  If you have to be told to show up to your job,  you need to be replaced.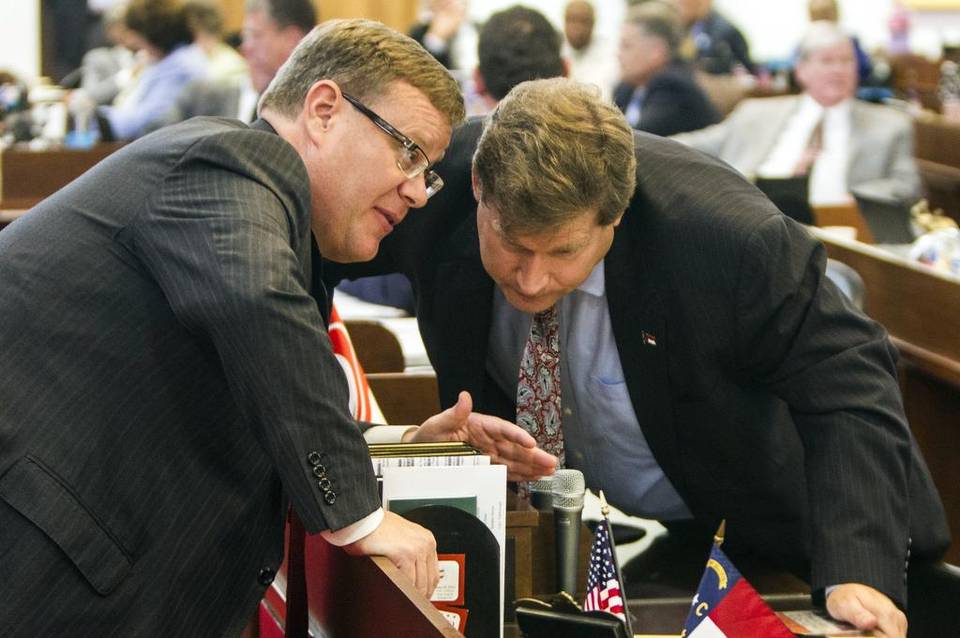 Again, a legislative session featuring  NO VOTES is a waste of our money.
MORE:
Republicans saw a lot of anger flowing their way after the vote, which cost Cooper leverage on arguably his top priority: expanding Medicaid to provide taxpayer-paid health insurance to hundreds of thousands of low-income working adults. There were nasty calls and online messages and some threats. Close to 50 protestors called for Moore's resignation Thursday morning, and many shouted "shame" during a brief House session.

Persistent false reports that many Democrats had been at a Sept. 11 remembrance ceremony when Republicans called the vote fueled some of the anger. WRAL News only found one House Democrat who was: Rep. Garland Pierce, D-Scotland.

"I'm being called everything in the book," Davis said Thursday. "I'm telling you, it's tough when people start questioning your integrity."

Moore said he texted "a couple of people, just saying, 'be in session,'" but he said those texts went to members who would need to deal with a bill coming up in the House Finance committee at 9 a.m.

Joseph Kyzer, Moore's communications director, noted that 10 Republican members missed Wednesday's override vote, leaving them with less than a majority of the 120-member House. If Democrats had left the floor, there wouldn't have been a quorum, and the vote couldn't have proceeded under House rules.

If the fix was in, Kyzer said, House Republicans would have had all their people there. In an email to reporters Thursday, titled "Debunking the Lies," he said Moore and House members in attendance Wednesday all planned to hold recorded votes on unrelated bills that were on the published calendar and that they didn't know Jackson had told Democrats no votes would be held.

"The veto override was never planned, discussed or considered by House leaders or staff until Wednesday morning's session when Democrats did not arrive," Kyzer said.

Where were the Democrats?

Rep.Deb Butler's shouted admonitions on the House floor as Moore rammed the override through Wednesday went viral and made her a national star for Democrats.

But there was something in it Republicans keep repeating, too: "We're downstairs right now trying to redraw partisan heavy maps because of your thumb on the scale," Butler told the speaker.

Republicans suggested that the angry speech contained an honest admission – that Democrats had violated a court-order requiring the legislature to draw new maps out in the open.

Butler, D-New Hanover, said she was speaking far more generally. Maps are being redrawn this week in the Legislative Office Building across the street from the House chamber, and Butler is on the committee.

"I meant in the redistricting committee that I was headed to right after session," she said.
THAT is not what she said.  It's amazing that she pretty well gets a pass on this, but all House Republicans are LIARS.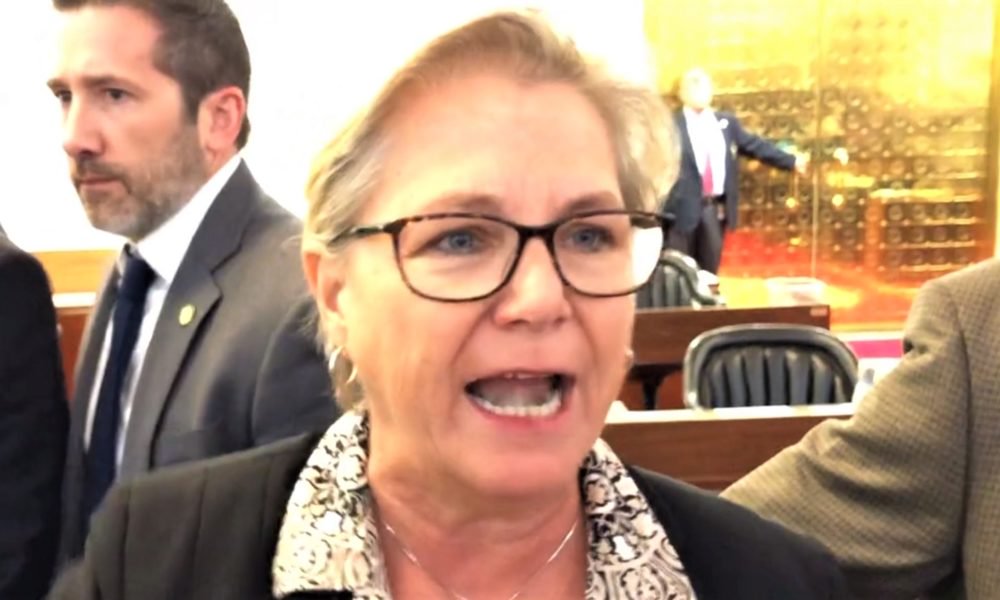 Democrats are fooling themselves if they think this screaming fit from Rep. Butler,  made famous for her horrifying 2012 transvaginal wand infomercials, set in her kitchen, scored them points with normal people outside of the beltline.  Big Deb would fit well with the lefty freak show deployed to assist Dan McCready.  And look how well THAT went.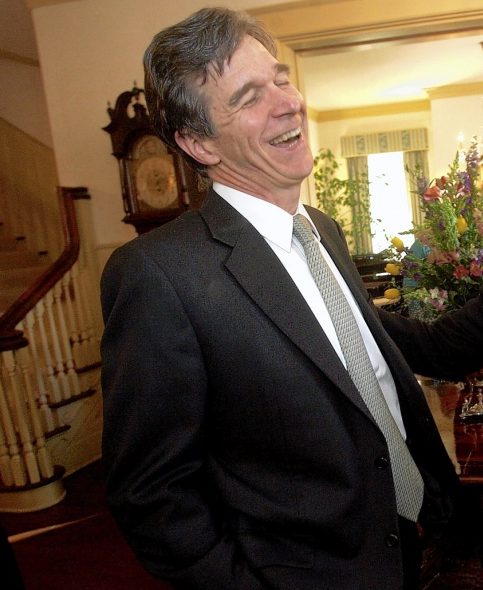 MORE:
 Butler and Jackson said Democrats don't even have the mapping software needed to work up maps on their own. Because the court ordered all redraws to take place in public, with computer screens in view, Republicans shut down a terminal that legislators and others have worked on for past maps.

All changes are supposed to happen in an open committee room, with screens streamed online.

So, where were Democrats Wednesday morning? Jackson said they were scattered. He said he was in his law office, watching Sept. 11 television replays. The morning's session was held about the same time as the attacks began 18 years ago.
S00000 — it sounds like Jackson failed his own troops.  Everyone else?  They failed their constituents.  What they did was like cutting school or skipping out on your job.
MORE:
[…] Rep.Pricey Harrison, D-Guilford, an active Democrat on the redistricting committee, said she was prepping in her Raleigh residence. Rep. Grier Martin, D-Wake, was running, and he sent a screen shot of the 5-mile route his phone logged.

"It was my first jog in three days, and I was desperate to get out," he said.

Martin said that he, along with Rep.Robert Reives, D-Chatham, are the Democratic caucus leaders on redistricting and would have been at any meeting on the issue. Reives took a moment in the House Redistricting committee Wednesday evening to announce, "I just want to state for the record, there have been no secret map meetings."
MORE:
[…] Half a dozen other Democrats said they were driving to the statehouse or just about to walk in the building when Moore called the vote. Rep. Graig Meyer, D-Orange, said he was in his office when he got a message to come to the floor.

"I walked in as Speaker Moore called the vote," he said.