#ncga: The NC Republican Senatorial Committee and the SD-25 GOP primary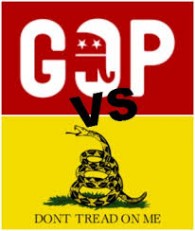 Remember those "affiliated party committees"?
They got rammed through Jones Street in response to the election of Hasan Harnett to the NCGOP chairmanship.  *Can't have the unwashed Tea Party hordes getting their hands on all that shakedown moolah!*
The GOP senators took all of their loot out of party HQ and put it into something called "The North Carolina Republican Senatorial Committee."
Well, this group — which we were told would never, no way, no how meddle in primaries — has found itself in the middle of the Senate district 25 GOP primary race between senator Tom McInnis and challenger Michelle Lexo.  McInnis's district has been reconfigured to include GOP stronghold Moore County.  Many Moore Countians — frustrated with being ignored for three terms by one Jerry Tillman — decided the county needs a senator of its own.  Whispering Pines mayor Michelle Lexo was put forward.  (Lexo's husband, Jim, is part of Moore County GOP leadership.)
Well, over the last two weeks, these fliers from the North Carolina Republican Senatorial Committee promoting McInnis have been filling up local mailboxes.  Raleigh Republicans so openly campaigning against a local GOP official whose husband is a local party official would appear to be quite a slap in the face.  Unfortunately, the Moore County GOP is overrun with quite a few "Whatever DC or Raleigh wants" sycophants. So, I'm not quite sure how much of a fuss, if any, will be made.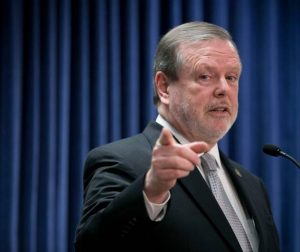 This whole thing will likely come as a surprise to those of you who donated to a Republican senator thinking that the money would be used against the liberal Democrat hordes.
This should be treated like an open seat.  We in Moore County don't know McInnis.  He's never represented us.  This will be a Republican seat regardless of the outcome of May's primary.  Raleigh needs to back off and let US decide this.