#ncga: The claws come out!
Who'da thunk that the BENGHAZI SCANDAL would become a major issue in a North Carolina House race ???  Well, it apparently HAS: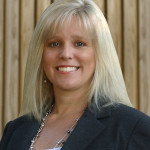 A day after officially learning she will have at least one opponent in the Republican race for NC House District 20 next year, Tammy Covil has fired the campaign's first shot.

In an e-mail reply to Holly Grange's announcement Tuesday that she, too, plans to run for the seat Rep. Rick Catlin is leaving, Covil, who is currently a member of the New Hanover County School Board, questions Grange's connections to a controversial ally of Bill and Hillary Clinton.

"I look forward to getting to know you better over the next few months," Covil wrote in an e-mail Wednesday from her New Hanover County Schools account. "I'm especially interested to hear why emails between Sydney (sic) Blumenthal and Hillary Clinton, which surfaced during the Bengazi (sic) hearings last month, indicate that while Mr. Blumenthal was pushing Secretary Clinton to war in Libya, he was privately lobbying to secure lucrative contracts for your company, Osprey Global Solutions. According to several articles, Mr. Blumenthal appears to own a financial interest in Osprey Global Solutions as well."
This article and this one are among many that confirm Mrs. Covill's assertions. MORE: 
[…] Sidney Blumenthal is a long-time aide and friend to the Clintons, who has become a key figure in the investigation in the Benghazi attacks, because of intelligence memos on Libya he e-mailed to Hillary Clinton when she was Secretary of State and while he was on the payroll of the Clinton Foundation. Investigations into and reports on Blumenthal's involvement in policy also lead to Osprey Global Solutions, a Wilmington-based  company run by Grange's husband Maj. Gen. (Ret.) David Grange. Holly Grange serves as the company's director of community relations. Blumenthal reportedly worked with David Grange to help get him and his company access to leaders in Libya after the fall of the Qaddafi regime, though attempts to strike business deals apparently fell through, according to various published reports.


In her e-mail, Covil goes on to quote and provide links to several news stories about Blumenthal's ties to Osprey Global Solutions. She then signs the e-mail, "All the best, Tammy Covil."
Wow.  How do you respond to THAT?  Grange TRIED: 
"It's very unfortunate that Ms. Covil, a member of my own party, has chosen to start this campaign so negatively and question my family's service to our country," Holly Grange told WWAY when reached by phone in Pennsylvania this evening.

When asked about Blumenthal's ties to Osprey Global Solutions, Grange said she was not at liberty to discuss that citing an investigation into hacked e-mails that brought the reported connection to the surface.

Grange did say she is focused on a positive campaign for NC House and focusing on the issues.

"I don't think it's necessary to be negative," she said. "I don't plan to be."

Questioning her service to her country?  Nope.  She's questioning Grange's apparent ties to a questionable business relationship at the center of the Beng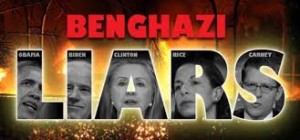 hazi mess.  Trey Gowdy and the boys inserted the Granges's company into this. MORE: 
Covil has not returned our call for comment on the e-mail.
Um, considering how you guys treated her on THIS story, I can see why.
 (Keep it up, Tammy.  You go, Girl!)