#ncga: GOP House candidate's ONLY donor so far is a Democrat House member !!!
Some of you may remember our post on Sharon Pearce — the Davidson County Republican seeking to replace Rayne Brown in the state House.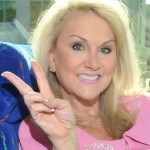 Curiously, she's been a frequent donor to major Democrat campaigns. (Even those with Republican opponents.) 
Weeeeeeeell.  It gets worse.  We took a gander at her first and only campaign finance report.  She loaned herself $1000.  But she got a $500 contribution from Wake County representative Gale Adcock (D) — who knocked off Republican incumbent Tom Murry in 2014.   (It's only fair.  Pearce donated to Adcock in her race against Murry.)  On the Pearce campaign report, Adcock is only IDed as an employee of The SAS Institute. 
A donkey in an elephant costume. Heads up, people.