#ncga: Team Steinburg preps for war against Dare Co. DA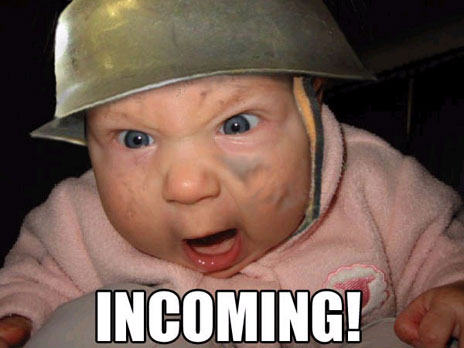 With most politicians, if an aide runs afoul with the law, the pol and the aide quietly go their separate ways and the subject gets changed.  Bob Steinburg isn't like most people.  *EVERYBODY — and I mean EVERYBODY — is out to get him.* (And he's going to GET them right back.) 
Diana London — Steinburg's legislative assistant and campaign manager — pleaded guilty this week to misdemeanor larceny.  She has to pay $10,000 of the total $25,000 in restitution by THIS Monday or risk some jail time.
Steinburg responded to the plea with a not-so-subtle threat against the Dare County prosecutor.  His inner circle of hardcore supporters are following his cue and beating the war drums against the Dare D.A.,  Some examples of the nuttiness: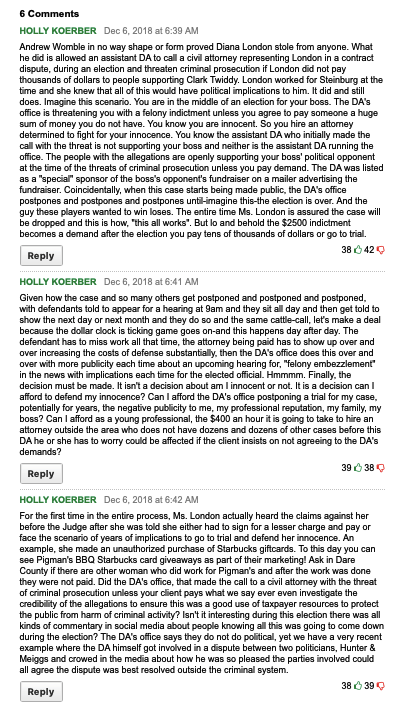 There was  no "civil attorney" involved in the case.  The victim in this case recorded a conversation with London where she confessed that she "stole" from him.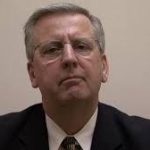 London admitted to using the victim's credit cards to pay for her other clients's projects, about $800 worth of stuff on iTunes, and Uber rides in Europe, among other things.  And let's not forget the whole stolen credit card thing in NY. 
Wait.  It gets, um, "better":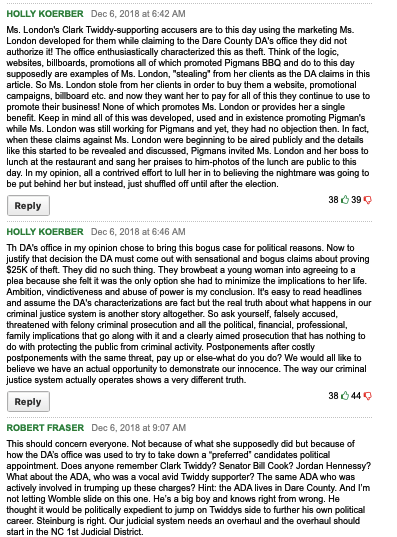 The primary for NC Senate was over in May.  Yet, they are still claiming this is part of some kind of conspiracy masterminded by Steinburg's primary opponent.  (I bet this kind of babbling really strikes a chord of familiarity for any former employees of Raleigh's old Dix hospital out there.)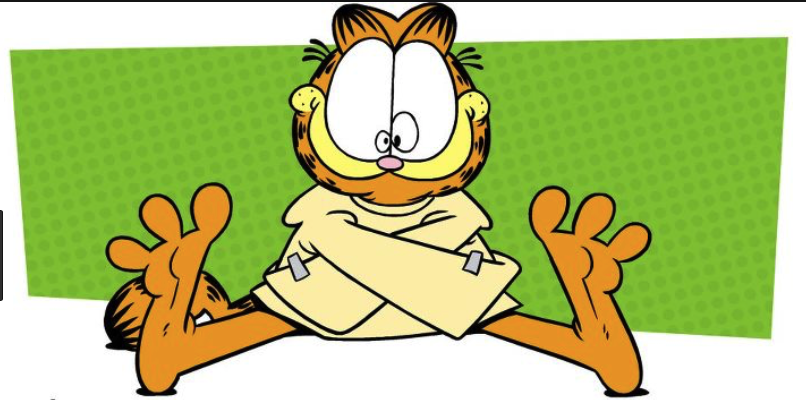 They're still not done: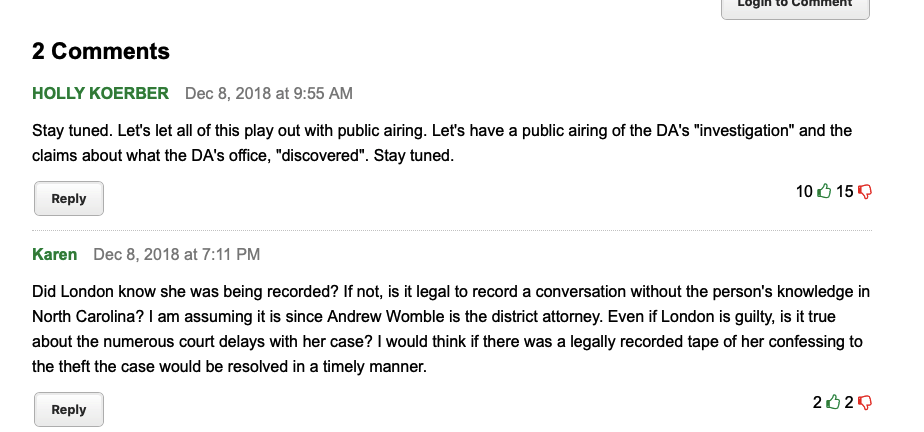 In North Carolina, it is OK to record someone if at least ONE person involved in the conversation knows a tape is running.  The call was not exactly confrontational, and London admitted to everything being alleged against her.
The tape was made in April.  Charges were filed in October — due mainly, according to the DA, to the fact that London had done  nothing to initiate reimbursing the victims.
The "delays" in the case?  Her side asked for a continuance until after Steinburg's election.  The charge also got dropped from a felony to a misdemeanor.
And here we go with one more:

It's pretty bad that Steinburg is still going to the mat to defend this girl.  (He said he still had "full confidence" in London — who HAS admitted to "stealing" $25,000 from an employer.
It raises questions about Steinburg's judgement.  And these loony rantings from some of his closest advisers and supporters aren't exactly confidence-builders.