#ncga: Steinburg STILL palling around with indicted aide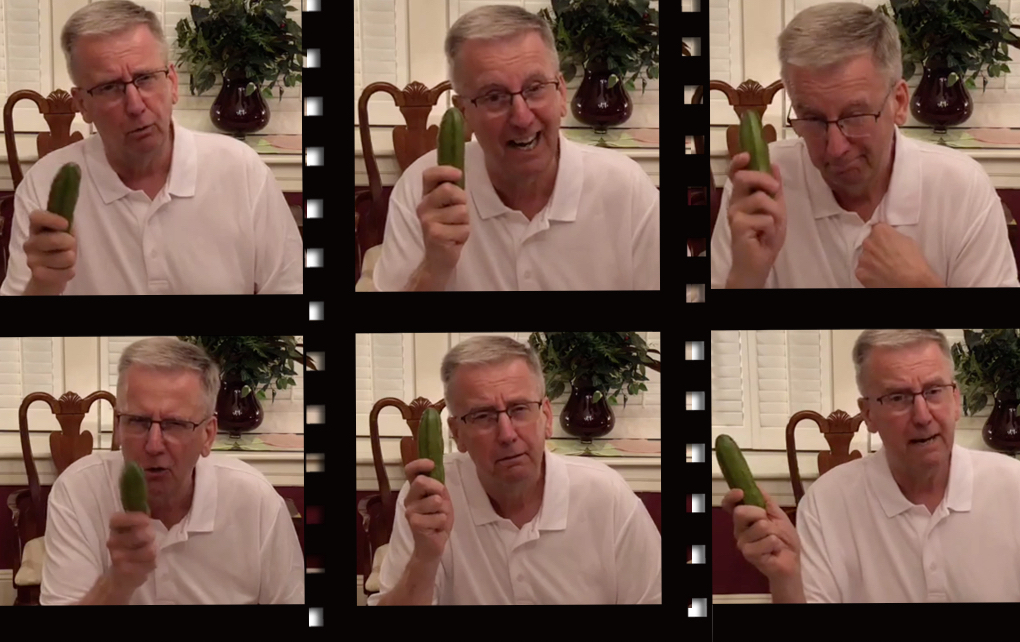 What does it take to lose your job — or at least get suspended  from it — in the North Carolina General Assembly?  Apparently, a felony indictment doesn't matter. 
Diana Nicole London, legislative aide and top campaign aide to senate candidate Bob Steinburg,  was indicted on one count of larceny on May 21. Here's Steinburg's reaction:
A grand jury's indictment of state Rep. Bob Steinburg's legislative assistant casts a cloud over his office, Steinburg's Democratic opponent in Senate District 1 claimed on Friday.

"This indictment is very troubling and raises a number of serious questions about Rep. Bob Steinburg and his office," Cole Phelps wrote in an email. "The people of northeastern North Carolina deserve better from their elected officials."

Phelps, an attorney and Washington County commissioner, was referring to the indictment this week of Diana London, Steinburg's legislative assistant and campaign consultant.[…]

Steinburg called Phelps' statement "absolutely irresponsible" in a phone interview Friday.

"If he's an attorney, he should know better," Steinburg said.

Steinburg said Phelps' statement shows irresponsibility and immaturity because it makes an accusation about a pending case where all the facts aren't clear.

Steinburg said London continues to work for him, declining further comment. The charge against London will be resolved by the courts, he added.

"This is a professional contract dispute between Diana and a former client before she came to work as my legislative assistant," he said in a followup statement, noting later London started working for him this February. "In the meantime, she will continue her excellent work in my office. Any other questions should be answered by the parties in the dispute."
*Um, Nooooooooo.*
It is  not a contract dispute.  It is a felony criminal indictment for embezzlement of more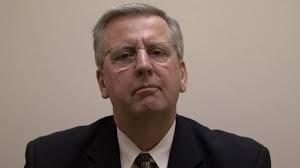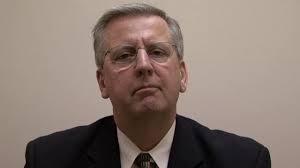 than $2000 from a Dare County business.  A grand jury indictment means there is credible evidence to bring criminal charges against someone.
In addition to the indictment,  other media outlets report London is also facing a civil judgement from a Raleigh marketing company and an ethics complaint for allegedly campaigning for Steinburg on state time. 
In the meantime, Steinburg — who slaps his face and the word "Christian" on anything within reach — is going about business-as-usual with his embattled aide.  Here  she is with Steinburg at a League of Municipalities dinner in Raleigh on May 29 — EIGHT DAYS AFTER BEING INDICTED: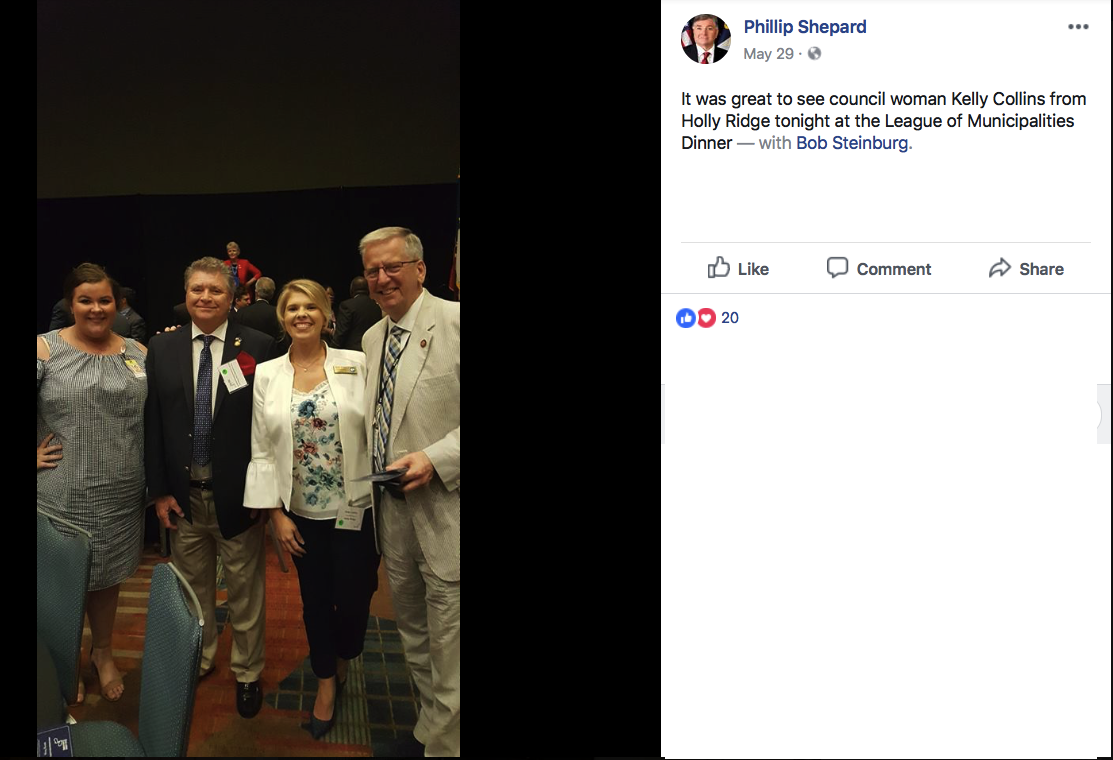 (Note:  Collins is the blonde in the white jacket.)