#ncga: Speaker Timmy getting inspected by the SBI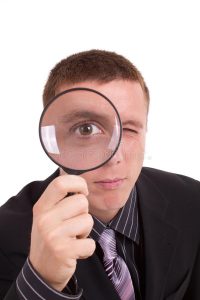 I've said it before, and I'll say it again.  The NCGOP doesn't have a brand problem.  It has a leadership (er, lack of) problem. Too many of the most party's most prominent, public faces keep painting themselves into embarrassing or ethically-dubious situations.
These folks are human.  They make bad decisions like the rest of us.  But those bad decisions get harder to tolerate (especially when you came to power promising to clean up Raleigh), and take away so much attention from the party's positive aspects.
It appears the Wake DA — daughter of Jim Hunt consigliere Franklin Freeman — has decided to get the SBI involved in probing episodes dating back to Tim Moore's tenure as House Rules Committee chairman:
Two years after then-House Rules Chairman Tim Moore's legislation rescued a controversial south Durham mixed-use land project and boosted a high-end residential community next door, one of the developers took him on as his lawyer.

And two years after that, the same developer, Neal Hunter, gave Moore a legal services contract for a Durham-based pharmaceutical company Hunter had recently co-founded, paying him $40,000 for four months of work largely related to how federal tax law treated such startups.

Moore, a Cleveland County Republican who became House speaker in 2015, disclosed those details in an interview Friday about his private legal work. He was adamant he never mixed that work with his legislative duties.

But a state prosecutor told The News & Observer she has asked the State Bureau of Investigation to look into concerns about Moore's work for Hunter and a separate case where Moore's private legal work preceded controversial state legislation involving bail agents.

"Certainly, the allegations in both of these (cases), if they bear out to be true, seem to suggest a pattern of the use of public position for personal gain," Wake County District Attorney Lorrin Freeman said.

She said her inquiry is not a criminal investigation.[…]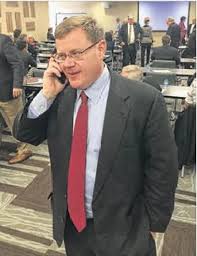 SBI involvement in something like this is pretty standard.  Most DAs don't have investigative resources in-house.  And, of course, the SBI looking at you doesn't mean you're guilty.  
There IS an election coming up.  And Speaker Timmy is a high-profile target for Democrat partisans like Ms. Freeman.
Republicans DO need to start asking themselves: Where is the wise counsel whispering in the ears of NCGOP leaders with advice on how to avoid situations like this that LOOK so bad?