#ncga: Spanish language web site says GOP rep. STILL on board for driver licenses for illegals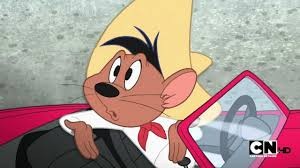 It's not just Barack Obama that's itching to trash the sanctity of US citizenship.  There are an awful lot of Republicans ready to follow his lead.  At the national level, you have Jeb Bush.  One of the better examples here in North Carolina is state Rep. Harry Warren (R-Salisbury).
In late February, Warren tried to fly under the radar while reassuring the amnesty crowd.  He granted an interview to a Charlotte-area Spanish language web site.
Thanks to the magic of The Internet, we found it and worked out a passable translation for you:
Raleigh- Rep Harry Warren has not ruled introduce a bill that includes granting permits for restricted driving undocumented immigrants in North Carolina, although this will depend largely on what happens in the courts with the Executive Action Immigration announced in November by President Barack Obama.
"In consideration of the mandate yesterday (Tuesday 17) against DAPA by the Texas court, I'm reconsidering the exclusion of the provision of driving licenses," said Warren to What Happens in reference to draft new bill who is preparing.
Warren made this statement after meeting last week with various leaders and representatives of the immigrant community, who had conveyed his intention not to include permissions management in the bill, considering that the new programs announced Deferred Action Obama, we would be left support for his proposal, as he told What Happens in early January.
At that meeting, the director of Jesus Ministry, Maudia Meléndez and other local leaders as John Herrera, lobbyist organization Self Help, and Mauricio Castro, of the Conference of Latino Organizations of North Carolina; Warren was warned that the community would not accept ID cards instead of permits management.
Warren, they said several people at the meeting, then decided to go back on his idea and promised to talk with colleagues in the Legislature to seek support for a project that includes the provision of management permits.
"I'm in the process of consulting my colleagues in the House of Representatives to determine whether the bill would have a chance of being approved if it is introduced with permissions management," said Warren to Que Pasa last Tuesday.
The legislature also indicated assess whether their colleagues in the Senate could support the project.
"Based on my findings, I will take a decision. This should take between 2 and 3 weeks, "Warren said.
Before the court ruling that suspended the executive and meeting with local leaders share, Warren thought that exclude the provision of permits handling of your bill due to the extension of the federal program of deferred action would cause a large number undocumented persons are eligible for a driver's license in North Carolina .
In addition, the legislator anticipated that a draft law permits the provision of management; it would be vetoed by Gov. Pat McCrory who opposes any benefits to illegal immigrants.
"Demand Governor McCrory, questioning the legality of President Obama's executive order expanding DACA, is a strong indication that he would veto any bill that seems to expand the rights of those unlawfully present, as he did with the HB 786 in last session, "said Warren before changing his mind.
The legislator said then that the draft of the new proposal was based on the original HB 786 project, raised in the previous legislative session and the report of the Department of Public Safety (DPS), which was very favorable relative to give permissions management to immigrants.
Warren said then that the new bill being developed is called "Law on Public Safety and Enforcement Act 2015" and thought present in late February or early March.
("Permissions management" appears to be the literal translation for what we know as "driver licenses.")  Basically, Warren told the amnesty crowd that he was interested in building on last session's HB 786 — which set up a procedure for temporary driving permits for illegal aliens.  The Rowan County Republican says his next moves will be dictated by what happens in the courts — if anything — over Obama's amnesty decree.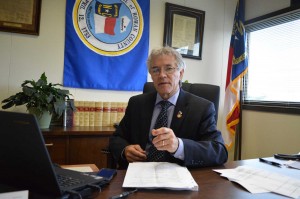 According to the Spanish language site, Warren is being cheered on by his Latino amnesty allies to push for full-blown driver licenses — as opposed to the temporary permits in last year's legislation.
Keep it up, guys.  Between this kind of stuff, corporate welfare, and trying to raise the gas tax, you guys are determined to send the GOP the way of the dinosaurs.