#ncga: Solar goons + Lumbee Indians + cronyism (The sequel?)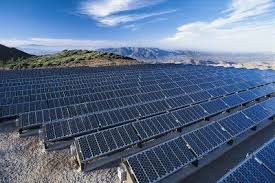 Last session's SB554 had all of the elements of pure political sketchiness: subsidies for solar energy, legislation tailored to meet the needs of very specific business interests, and key legislator palms / campaign funds being greased by those same very specific business interests. (And let's not forget that one of the key players in those very specific interests that stood to benefit from SB554 happens to be a convicted drug kingpin. )
SB554 involved allowing local governments to use government money to lease school buildings from private development interests.  A development consortium featuring an architect and a North Carolina general contractor aggressively pushed the legislation.  They had all kinds of private meetings with legislative leaders ON JONES STREET and at off-campus events.  The proposed buildings — to be owned by the consortium — were going to feature a lot of those lovely solar panels that seem to attract so much tax money these days.  Campaign checks flew into all the right hands.  This deal was set to pass with flying colors.  But a last-minute spat caused the legislature to adjourn without this deal being approved.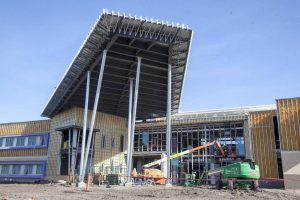 Well, I am told there will likely be an attempt to resurrect this deal during the current legislative session.  Palms of key Jones Street officials are already being greased.  Egos are being stroked.  The sales pitch — that this will be a great deal for North Carolina — is flowing like melted butter.  
This same development team already has some of these build-lease deals underway in South Carolina.  To be fair, if we really want to know how good this will be for North Carolina, we should check out how things are going in South Carolina.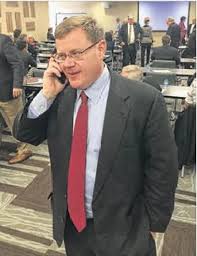 Here's the developer showing some rare discomfort around the drive by media  following a Horry County school board meeting.  Apparently, there is a document disclosure dispute between the development consortium and the Horry County school district that looks like its headed to litigation.    Here's more on the developer's spat with Horry County.
This build-lease deal is being peddled as all rainbows, puppies and unicorns in Raleigh.  But a very similar deal looks like it has produced a whole lot of storm clouds down south of us.
North Carolina's legislators need to look at this deal really hard and think about whether it's worth putting North Carolina taxpayers at risk for the sake of a few more dollars in their campaign funds.