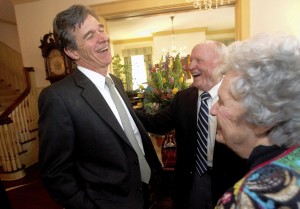 Leftists are all giggly over an Elon poll reportedly demonstrating declining support for Donald Trump in North Carolina.  Republicans counter with a Morning Consult poll showing Roy Cooper as merely the 31st most popular governor in the country.
One of the more interesting findings in the Morning Consult poll?   Fifty percent approve of Cooper, while 29 percent disapprove.  Twenty-one percent of respondents either DID NOT KNOW who Roy Cooper was, or had no opinion of him.  
We're talking about a man who has been in state government non-stop for 30 years. For the last 16 years, he has been serving in one of the state's top three statewide elected posts.  And the number of people who either don't recognize him, or have no opinion of him, is almost as high as the number of people who disapprove of him.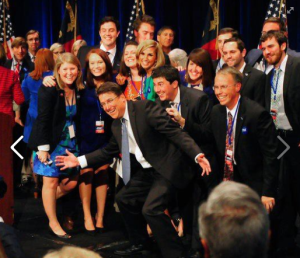 Let's compare this to the same group's polling on incumbent governors from May 2016.  At that time, Pat McCrory was at 50 percent approval, 38 percent disapproval, and 13 percent DON'T KNOW / NO OPINION.    At the time, McCrory had been on the statewide political radar for a total of eight years (one failed run for governor in 2008, one successful run in 2012).  
You can interpret the "don't know" findings a lot of ways.  On one hand, you could say McCrory's opponents did a pretty good job of defining him. (McCrory never took firm positions, and really didn't step out there to define himself.) 
For Republicans, the 2017 findings would appear to show some room to work with in their fight to dislodge Cooper.  Nearly a quarter of the electorate is either unfamiliar with or indifferent toward Governor Roy Cooper.  That's a lot of voters who are vulnerable to being pushed one way or another in an election.  (Cooper is one of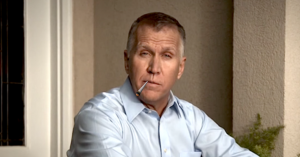 only FOUR incumbent governors in the Morning Consult survey with "Don't Know"  ratings at 20 percent or higher.)
Republicans on Jones Street are doing some good work toward discrediting Cooper by running over his vetoes with a Mack truck.  But they are falling short in other areas such as, oh, helping him to honor major campaign promises so quickly (i.e., overturning HB2, expanding Medicaid).  Right now, Cooper can run for reelection sounding a lot like Thom Tillis:  "I can get things done by working across the aisle.  I'm bi-partisan."