#NCGA: Senate weathers leftist disinformation, House reticence and wisely lifts fracking moratorium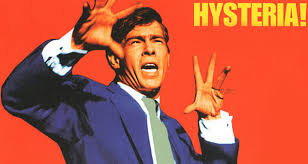 We're often quite hard on the honorables on Raleigh's Jones Street. It actually gives us some pleasure to cheer them for doing something sensible.  The Democrats, howling leftist activists, and their echo chamber in the legacy media have been tying the effort to bring fracking to North Carolina in knots.
The state Senate has stirred the pot in this debate by lifting the moratorium on fracking:
[…] After that it's headed to the House, where lawmakers would be asked to lift the moratorium they had promised to keep in place last year until all safety rules are approved by the legislature.

"The House is not on board with the date certain," Republican Rep. Mike Hager of Rutherfordton, the House leader on energy issues, said of expiring the moratorium. "The major concern is we want to make sure the rules are what we want them to be before we go out and frack. It's gotta be rules first and then moratorium. You don't want to go flying blind."

[…]

Senate Republicans don't want legislative debates over technical rules to keep pushing back the start date on fracking. They say state officials have been jawboning the concept of gas drilling going on four years now, as energy companies await a target date so they can lay out schedules and invest millions of dollars it will take to drill test wells here.

But every attempt to lift the moratorium has met opposition.

Gov. Pat McCrory also has concerns about the legislation and is negotiating with lawmakers to change some provisions before the House debate, which could take place as early as next week. One sticking point that is not popular among local officials: The Energy Modernization Act would prohibit local governments from passing ordinances that are perceived by the energy industry as a hindrance to shale gas exploration.

[…]

The bill also disbands the Mining and Energy Commission and creates successor boards, reducing the number of seats the governor can appoint on the Mining Commission from nine to one, and giving most seat assignments to the General Assembly.

In Wednesday's Senate debate, supporters of the Energy Modernization Act urged colleagues to send a clear signal to energy companies that North Carolina encourages shale gas exploration. Otherwise, Senators said, the state will continue standing by as other states reap the economic benefits of energy exploration.

"It's certainly time for us to move beyond the lies, the made-up facts, the sky-is-going-to-fall mentality, the folks who want to turn off the lights," said Republican Sen. E.S. "Buck" Newton of Wilson.

Republican Sen. Jerry Tillman of Randolph and Moore counties lambasted Durham Sen. Floyd McKissick and other Democrats for delaying tactics he said are intended to keep fracking illegal as long as possible.

"We are 10 years, make it 20 years, behind the rest of the country," Tillman said. "If we left it to Sen. McKissick and his party, we'd get it on the 12th – the 12th of never."
Fracking has brought an economic boom to North Dakota — blessing it with one of the healthiest economies in the country — while introducing a factor that could help lessen our dependence on the Middle East.  My cousins — and their friends — from western North Carolina have signed on to work in the fracking industry in North Dakota.  They had a hard time finding jobs near their homes.  Now, thanks to the North Dakota fracking industry, they only work six months a year and make more money than they ever could have in their home communities. (In those six months, they make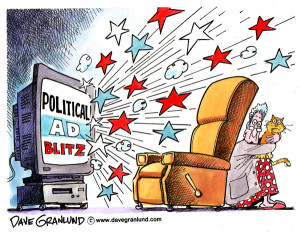 enough to pay mortgages, support families, take vacations, and set aside money for retirement and "rainy days.")   It's  a shame that they have to travel halfway across the country to do this — when similar opportunities exist right here in North Carolina.  The only "health problems" I've seen in these guys are the hangovers they experience the morning after celebrating the deposit of their BIG paychecks.  
The environmental crowd has been fighting the introduction of fracking in North Carolina by whipping up hysteria about cancer, child-killing and poisoning water. These aren't scientists saying this.  It's typically coming from the usual suspects — the granola-chomping, placard-waving Chapel Hill-Carrboro crowd. (Heck, they even hauled out noted "scientist" James Taylor to aid and abet the scare tactics.)
We got hit with some pretty shameful anti-fracking ads during the recently-completed primary election campaign.  Remember the "fracking crew" ads?  A pro-energy industry blog helps fact-check that sucker: 
[…] CLAIM: "Fracking can pollute the air and threaten our drinking water"

FACT: This is a two part claim, so we'll examine it in two brief parts.

Air: Hydraulic fracturing and horizontal drilling have been hailed as not only great American innovations, but also as important tools for reducing greenhouse gas emissions to 

1994 levels

. Shale development has allowed the United States to become the world leader in natural gas production. According to the Energy Information Administration (EIA), the abundance of this cheap, clean-burning energy source has allowed the United States to slash its greenhouse gas emissions.[…]
Water:

The claim that hydraulic fracturing pollutes drinking water is the most worn out card in the anti-fracking deck.

America's 

top regulators

 and 

energy experts

 have repeatedly said that shale development does not pose a credible risk of contaminating groundwater. As Secretary of Energy, Ernest Moniz, said: "I still have not seen any evidence of fracking per se contaminating groundwater."

CLAIM: "Fracking uses toxic chemical including Benzene, Silica, Formaldehyde, chemicals that can cause cancer and birth defects."

FACT: While benzene has been linked to cancer, this is also true of numerous substances we come into contact with every day. Any actual risk, however, is based on a variety of factors, most notably long-term exposure at elevated levels. According to the EPA, the largest sources of benzene exposure are automobiles and roads.Numerous studies have shown that hazardous air pollutants, including benzene, near shale development sites are actually well below scientifically-determined thresholds that would indicate a serious health risk.

The claim about birth defects is certainly one that elicits strong emotions, but it's also factually suspect. Recently, the Colorado Department of Public Health (CDPH) debunked claims that shale development was linked to birth defects. Earlier this month, the CDPH reported:

"Department epidemiologists looked at more than a dozen factors including each mother's place of conception and current address; drinking water source (municipal and well); proximity to active oil and gas wells; proximity to each other; the age, health, and family history of the mothers; the mother's use of medications, supplements, tobacco, alcohol, caffeine and other substances; each mother's prior pregnancies and deliveries; and ethnicity. While there were different risk factors identified for individual cases, no pattern emerged to suggest a common risk factor for the reported anomalies." (emphasis added).

CLAIM: "Stop reckless fracking in North Carolina"

FACT: Shale opponents tend to ignore that the oil and gas industry's understanding of our environment is deep and sophisticated, and it is this knowledge that allows the industry to function. The industry is stringently regulated and simultaneously operates under local state and federal laws; furthermore, hydraulic fracturing has been used responsibly for more than half a century. Regulators at all levels have been diligent in making sure production does not come before safety and best practices, even as the United States continues to reap the economic and environmental benefits of the shale revolution.

Suggesting a tightly regulated industry is operating "recklessly" may score the desired political points, but it gets an F for accuracy.

[…]
Another ad featured an alleged Pennsylvania nurse talking about kids getting sick as a result of nearby fracking operations.  Greensboro's Rhino Times talked with state officials to get the straight skinny on this one: 
[…] A report issued by Chairman of the North Carolina Mining and Energy Commission James Womack refutes much of the information in the commercials, which were paid for by the Southern Environmental Law Center and the National Resources Defense Council. 

[…]

The report by Womack notes that one television commercial features "Susan Davidson who was identified as an RN from McMurray (Washington County), PA and who claimed to have school nurse reports about children getting sick from 'fracking' within 500 feet of schools." 

Womack states that no reports of school children becoming sick in Pennsylvania associated with any drilling operations could be found.  He added, "There are no wells being drilled in the area around McMurray, PA much less around any schools there."

Womack also states, "There is no one working for the county by the name of Susan Davidson.  In fact, there is no one registered to vote or owns property in the county by that name."

Womack states that the commercials assert that fracking uses toxic chemicals such as benzene, silica and formaldehyde.  He notes that it is illegal to use benzene anywhere in the country for fracking, that silica is sand, and that although formaldehyde is sometimes used, it is in such small concentrations that it is well below the standards set by the Occupational Safety and Health Administration (OSHA).

[…]