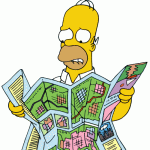 Okay. We've seen the black magic stirred up by David Lewis and the crew in the House.  Here is what the Senate has come up with:
SD1:  As we reported earlier, Beaufort County's Bill Cook (R) has been removed from his district and thrown into a majority Democrat district represented by Black Caucus member Erica Smith-Ingram (D).
SD18: GOPers John Alexander and Chad Barefoot got double-bunked.  Barefoot has announced his retirement.
SD31:  Newly-appointed GOPer Dan Barrett will slug it out with fellow Republican Joyce Krawiec.  (Barrett replaced Andrew Brock, who announced his retirement not too long ago.  THIS was probably WHY he retired.) 
SD33: There also appears to be a new district in Rowan and Stanly counties without an incumbent.
SD34:  There appears to be a new district without an incumbent in Iredell and Yadkin Counties.  (Looks like GOP country to me.)
SD45:  Republicans Deanna Ballard and Shirley Randleman are double-bunked in the state's northwest corner.
My favorite is the three-pronged shape (sort of a snow-angel, if you will) forming Bill Rabon's new district in the southeast.
We've got a long way to go, people.  Public hearings this week.  And court hearings beyond that.