#ncga: Republicans for Income redistribution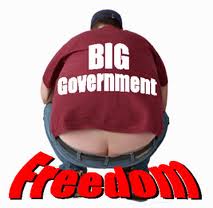 It's so sad to hear Republicans mouthing platitudes similar to what you'd expect to hear from Barry Obama — or what you might read in the pages of Karl Marx's infamous manifesto:
Senate Majority Leader Harry Brown (R-Onslow) introduced legislation on Monday to reform the state sales tax system to ensure all North Carolina counties benefit from tax dollars their own citizens pay – so they have the local resources necessary to strengthen public education, attract new jobs and contribute to the state's economy.

The bill proposes a three-year phase-in to a per capita sales tax system – so citizens from the state's mostly poor, rural counties no longer involuntarily redistribute their tax dollars to subsidize a few rich, urban counties when they drive to those areas to spend their money.

Instead, those who purchase goods will actually benefit locally from the sales tax dollars they spend.

"North Carolina's antiquated system of redistributing sales taxes is unfair," said Brown. "It provides a huge advantage to a few rich areas that are booming while hurting the overwhelming majority of our state's counties."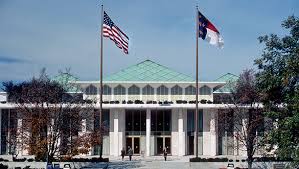 O-kay.  If you really want to talk about fairness, why shouldn't sales tax money be reinvested solely in the counties where it was collected?  Here in Moore County, we have a lot of people who come in to visit and eat out, shop, and play golf. These out-of-towners are using our roads and other resources.  We've also got the attractions that make people want to come here and shell out that sales tax payment. (There's a reason that people visit Pinehurst and Southern Pines, rather than Biscoe or Archdale.)
We've got one of the smaller counties — in terms of population — but I am willing to bet we are one of the biggest collectors of sales tax revenue in the state. Under this plan, it sounds like our local businesses will still have the thankless task of collecting for the state but our communities here in Moore will reap even fewer rewards.  
(Oh, yeah.  While we're on the subject of being "fair" and doing the right thing — STOP ROBBING THE HIGHWAY FUND TO PAY FOR YOUR PORK-FLAVORED NONSENSE.)  MORE:  
In addition to the unfair advantage urban counties with large commercial centers receive, some counties benefit from outdated and confusing "adjustment factors" created in the late 1980s to further redistribute sales tax revenues and enrich the home counties of former powerful state leaders. (For example, the home county of a former powerful Senate leader receives 49 percent more revenue than if it were strictly on a per capita basis, while Columbus County receives 19 percent less.)
The former Senate leader being shot at here is Marc Basnight.  The county is Dare.  Dare County gets beaucoup tourists each year that contribute substantially to the state's economy — much more so than anyone passing through Columbus County. 
In 2001, North Carolina joined a national streamlined sales tax agreement to move the collection of sales tax on large, deliverable items from point of sale to point of delivery. Yet the state did not repeal the unfair adjustment factors, leading to a double windfall for some counties.

"These inequities lead to a vicious cycle that forces rural counties to fund their public schools and basic infrastructure needs through sky-high property taxes," said Brown."And sky-high property taxes in much of rural North Carolina create another major obstacle to new industry locating and creating jobs there. This is a big reason we have 'two North Carolinas' – one that is booming and one that is busting."
It can also have something to do with a locale's proximity or quality of access to major transportation arteries.  It can also have something to do with the caliber of the pool of potential employees in that county.  It could have an awful lot to do with quality of life in a certain locale.  I am sure executives would rather live and work in or near Pinehurst or Southern Pines rather than Laurinburg or Lumberton. 
Three of the state's richest counties that receive a disproportionate share of sales tax revenue – Mecklenburg, Wake and Durham – were awarded over 85 percent of state JDIG incentive funds last year and receive more dollars under the new transportation funding plan – programs paid for by all taxpayers.
The JDIG grants are a whole other story. There is nothing wrong with the locales that pull in all that sales tax revenue reaping the lion's share of it.  This plan smacks of the same kind of class warfare nonsense we often scold the Democrats for.  *The rich are reaping it all, while we're barely getting by down here.* 
Let's face it. Some communities are destined to fail.  There are all kinds of communities that existed during The Civil War and The American Revolution that are no longer here.  It's not up to the state or federal government to prop up a locale.  The government should loosen the confiscatory and regulatory shackles so that people can lift up their communities via their own hard work and ingenuity.