#ncga: 'Pay As You Go' or ANOTHER BOND ISSUE? Jones St. GOPers divided on paying for school construction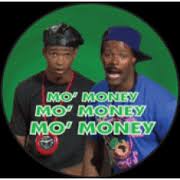 An awful lot of school facilities across this state are in rough shape.  One elementary school here in the Pinehurst area looks A LOT LIKE it probably did when it was a high school in the 1920s and 1930s. 
Raleigh politicians have promised the moon to parents concerned about the quality of where they're sending their varmints / rugrats eight hours a day, five days a week.
House Speaker Tim Moore (R) has been traveling the state promoting the idea of a $1.9 BILLION school construction bond.  That means borrowing more money — with interest.   Roy Cooper, of course, likes that idea.
Meanwhile, the Senate GOP majority has come up with an interesting alternative:
Senate leadership announced a competing plan for school construction funding Wednesday, saying they could raise $2 billion for K-12 schools statewide faster and cheaper than a proposed bond backed by House leadership and Gov. Roy Cooper.

Senate Bill 5, dubbed Building North Carolina's Future, would tap an existing state fund for construction at state agencies and university campuses. The annual revenue put into the fund would jump by half a percentage point, and public schools and community colleges would be added as recipients.

The money would come from the state's general fund instead of a bond Cooper and House Speaker Tim Moore have championed, cutting more than $1 billion in interest costs, Senate leaders said. […]
Okay.  Soooooo — what's wrong with THAT?
[….] A Cooper spokesman indicated in a statement that he prefers the bond plan, saying it would "fund school construction and renovation without forcing harmful cuts in other areas." […]
As IF there is NOTHING in our bloated state budget that can be cut.  Absolute cowardice.  Absolute pandering to the special interests that line pockets with cash.   MORE:
[…] Moore's spokesman said he appreciated that Senate leaders "share his priority" on school construction and that he "will continue to seek feedback from local stakeholders and legislative colleagues to craft a consensus proposal."

School construction costs have traditionally been borne by counties, with the bulk of operation costs, including salaries, paid by the state. Fast-growing counties and counties with lower property values, and thus less property tax revenue, have had trouble keeping up with construction needs, though.

State Superintendent of Public Instruction Mark Johnson said in a statement Wednesday that he was glad to see agreement from both legislative chambers that more state money is needed for school construction. He didn't express a preference between the two plans, but said he looked "forward to working with our partners in the General Assembly as we continue to discuss the details of that funding."

A bond package would require a statewide referendum, and Cooper wanted to see that package go before voters last year. Moore, R-Cleveland, announced late last year that he'd back the bond proposal this year, and he and Johnson have been holding town-hall-style events to talk up the plan.

Brown, R-Onslow, and other senators pitched their plan as a faster way to raise more money at less cost to the taxpayers.

"I don't know how you can argue against this," Brown said.